Artist of the Issue: Fiona Bransgrove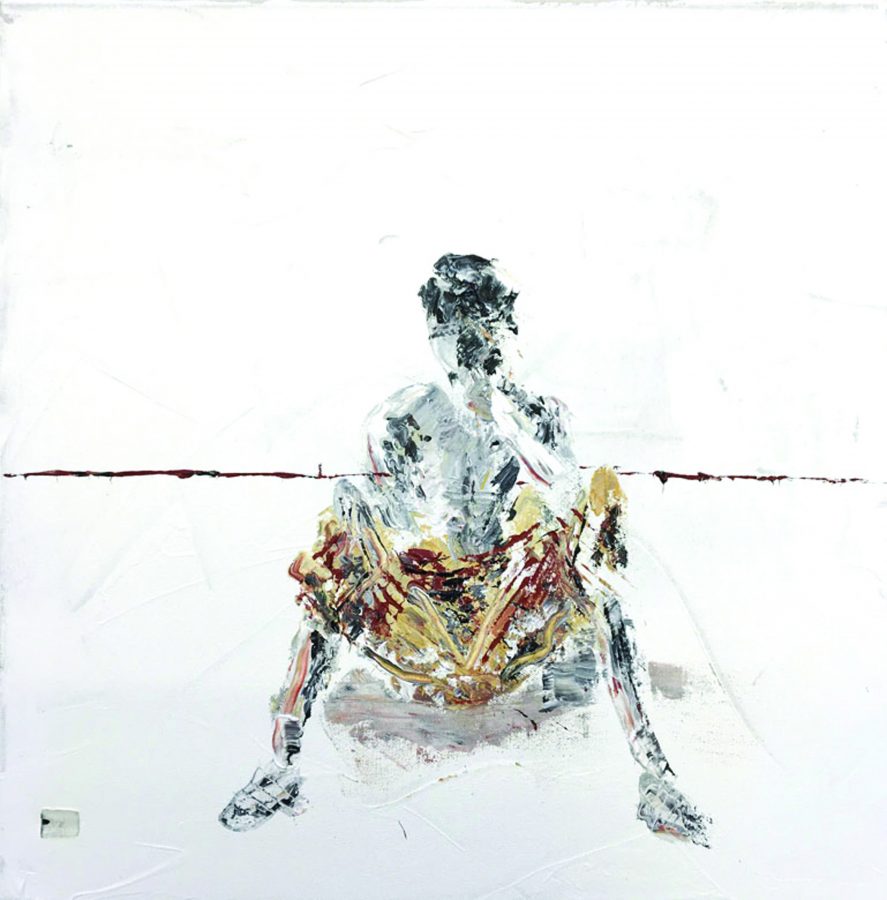 By Marina Furbush
March 31, 2017
Senior Fiona Bransgrove is one of the many talented artists in the department. This year, she won Best in Show in the Youth in Arts Rising Stars' Art Show, an art competition open to high school students in Marin.
Her winning piece, "Cityscape and Men," was constructed using palette knives and acrylic paint, Bransgrove's signature technique.
"Palette knives make me excited. My use of them equips me with the ability to drag paint across canvas in a way unlike a brush—it's more like frosting a cake," Bransgrove said. "I concentrate on figures and texture through the use of abstraction. Texture is [integral] to my style because it brings my figures above the canvas, suggesting people are not stuck in a frozen moment. I started using pallette knives during the end of my sophomore year, and so art up to that point has been quarantined under my bed."
Currently, Bransgrove is focused on acrylic work for her AP portfolio, but she also creates using chalk, pen, and digital mediums. Between different mediums, her style also differs.
"I would definitely say that my acrylic paintings have a looser, more abstract feel to them." Bransgrove said. "With paint it's easier to kind of convey space differently, and with chalk I feel like I have to shadow and stuff. "This year I am adding more detailed backgrounds, such as cityscapes, because I want to practice perspective surrounding my human figures. [That] means paying closer attention to light, direction, and size while still employing an abstract technique."
Currently, Bransgrove doesn't know what the future holds for her in terms of art."Depending on the school I go next year, there are different schools where I might minor in like art," she said. "Because I do want to do more traditional figure painting, like still in the same style, but I want something that's directed directly at figure painting with a live model, which I like the most."
If you want to get your hands on a Fiona Bransgrove original you may have to wait, but she's open to the idea.
"I'm not so much emotionally attached to my pieces as I am skeptical of splitting some of them up. For example, my face paintings all go together…and my large cityscape paintings feel like a trilogy," she said. "I want them to be adopted together at this point, but that will probably change in the future because they're too big to fit comfortably under my bed."