FUTURE and HNDRXX: So Close in Time but So Far Apart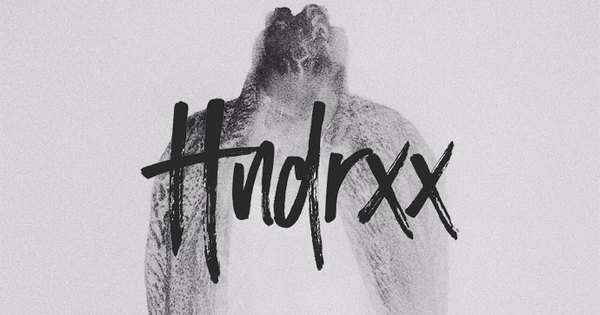 FUTURE 
By Emily Pavis
From Atlanta, "street banger" rapper, Future grew up with the nickname "The Future of Rap" due to his musical talent in his youth. This sobriquet wasn't too far off considering that this trap artist was the number one on the Artist 100 Billboard in 2015, 15 of his songs have made the Hot 100 Billboard, and five of his six albums have been in the top 10 of the Billboard 200 since he first released Pluto in 2012. Future first gained his popularity after being featured on a track with rapper Gucci Mane.
Released on February 17th, 2017, Future's fifth album, self-titled FUTURE, is currently ranked first on the Billboard Album 200 and 14th on Apple's iTunes store. Future's first self-titled release grants the previously "hood" rapper a ground to revisit his roots in the police Zone 6 of Atlanta. In  the first song, "Rent Money," Future mixes a loaded bass with a rich beat that almost screams trouble. Through his rhymes, the listener is given insight to Future's superior attitude. In the song, Future mentions having a "mac 11" machine gun, describes how he treats enemies like "Doughbeezy," a Texan rapper who murdered an attacker during an attempted robbery; and uses other phrases like "my empire" and "I'm ruthless" to portray his personal confidence. In the last 40 seconds of "Rent Money," the listener is lead to the next track, "Good Dope," with a monologue of a man banging on a metal gate of his friends house, asking for a "gram" in ebonics while police sirens consume the background. The last couple words of the monologue begin to repeat as the next song, "Good Dope," starts with high repetitive synthesizer sounds and the parroting words of Future saying "wait."
The second track on the album, "Good Dope," also includes a shout-out to "Pluto," an album Future released in 2012. Future also mentions "Pluto" in another song called "I'm so Groovy". Following the shout-out, the song plunges with an unexpected bass drop and other bouncy sounds to contribute to the thug and pimp vibe of the song. Within this track, Future implies that he sold "dope", or marijuana at one point, explaining how he had "junkies" at his door and goes shopping at Tiffany's with his "five percent." Although the surprise drop and prevalent bass contribute to the badass side of drug dealing, Future includes a lighter, hesitant instrumental which creates an eerie tone, displaying the counter side to using drugs in his neighborhood.
Following "Good Dope", "Zoom" also has a consistent laid back and superior vibe of the first couple songs. With a rushed xylophone beat, "Zoom" is my personal favorite. An upbeat song, consisting of cheerful melodies and telling the story of wealth acquired from "trapping", the act of selling drugs in the hood. On top of the aggressive lyrics about superficial prosperity in the hood, Future includes layered add libs to contribute to the lively tone of the song. Around the last minute, the track is interrupted by a podcast for "Cop City Records, Internet Podcast". Although this interlude ruins the flow of "Zoom", it is understandable why Future incorporated it into his track. The podcast provides an outlet to display the personalities of teens in the hood by featuring the voices of a couple kids. This allows us to access different perspectives from Future's which is present through the entire album.
"Draco" follows Future's consistent trend of intermittent synthetic samples for a transition, and shadows the album's theme of high energy. Although FUTURE consists of various vibrant and upbeat songs, the most popular slap on the album is "Mask Off," placed about halfway through the track list. It is currently the most popular track played by Apple Music members on FUTURE, and in my opinion, the best song on the album because of the vibe it translates to listeners. It's balance of a flute instrumental with a techno beat makes the listener feel invincible. The song starts off with Future muttering "Call it how it is… Hendrix", a reference to his own personal talent by relating himself to Jimi Hendrix, over a beat that sounds like it's from the Middle Ages due to its shrill flute sample.
It's no surprise that FUTURE is at the top of the Billboard 200. With tracks such as "High Demand", "I'm so Groovy", and "Poppin' Tags", Future displays his prevailing self confidence and artistic talent which clearly gave him the nickname "The Future of Rap" as a teen. Additionally, Future takes his audience back to his upbringing in Zone 6, describing the ways of "trapping" and the temporary affluence selling drugs brought.
Although many of his songs are hyphy with a hardcore, confident bass, the last two songs on FUTURE tell the solemn story about the hardships of living in the ghetto. "When I Was Broke" describes how Future had to "climb out the sewer" while he was suffering with poverty. The final track on the album, "Feds Did a Sweep", relates to the melody of the album favorite, "Mask Off", by pairing a high pitched fule sample with a layered, heavy bass. Towards the end of the song, Future's voice is obstructed by an interlude of a policeman demanding that someone opens their door, with hectic yelling followed by gun shots. The soft flute melody continues to play, adding to the dramatic sensation which coincides with getting caught by the police.
Known professionally as Future, Nayvadius DeMun Wilburn's first self-titled album focuses on the hard realities of his youth in Zone 6 of Atlanta. Without any featured artists, FUTURE was produced by A1 Recordings, Epic Records, and his own record label, Freebandz. Through his 17 songs, Future tells the story of his youth, "trapping" and living in the rough hood of Atlanta. FUTURE displays Future's confident personality which derives from his struggles in Zone 6, superiority over the "rap game", and equally shows his outstanding artistic talent which gives him the authorization to call himself the new Hendrix.
HNDRXX
By Maxwell Williams
On February 24, 2017 Nayvadius DeMun Wilburn, better known as Future, released HNDRXX in conjunction with FUTURE, which was released only ten days before (February 17, 2017). This album caught the whole music world off-guard because it is very rare to see a musician release two full albums in such a short amount of time. All eyes were on Epic/Sony Records (one of the labels Future is signed to) after this daring move, but they publicly gave Future their full support throughout this release.
HNDRXX shows Future's darker side to his superstar lifestyle, involving rough and complicated breakups that are heightened by an endless supply of Xanax and Codeine. "Nowadays I deal with lawsuits, are you telling me thats what its came to?" On "Turn on Me," he raps about the new and very complex relationships that money and fame come with and his self-medicating habits. HNDRXX shows a man whose wounds are still healing but is emerging out of a long and cold darkness and is preparing to take over the music industry.
The album's opener "My Collection" messes with your head a bit. With a wispy, lullaby sounding intro, it sounds a lot more like an outro, but don't be mistaken because he immediately declares "Even if I hit you once, you part of my collection," throwing shade at his ex-fiancee Ciara and her sexual history.
After this, three pretty standard Future songs with flowing verses of cash, cars, designer names, and a few jokes blur together. "You fuck around and now a n**** got to shame you," he raps. The Weeknd also reinforces on "Comin Out Strong," one of the two songs which include features. It immediately sets the tone for the rest of the album with it's slower, darker tone with powerful bass lines that fill the whole room. On "Damage," the track produced by DJ Mustard, he explains his issues with other girls attempting to get in the middle of his relationships, along with other men, despite all the hard work and dedication he has put into his relationship.
If the album so far isn't enough for you, towards the end "Selfish," featuring Rihanna, showcases the perfect Pop/R&B duet. The two make it very clear with this track that they are ready to make chart history. Already a huge hit that is loved across the world, this song will be adored by everyone who hears it.
Overall I loved the two albums FUTURE and HNDRXX being released practically together because I am someone who is constantly searching for new music from the artists I love, so I was very fond of the huge release of content. Another aspect of this release that I saw as unique and well thought out was the tone and vibes of both albums. Future showed that there is a lot more to him unlike any other rapper I have seen do before. With HNDRXX he was able to be brutally honest about breakups, trust issues and his own drug problems and habits. He showed a vulnerable side of himself and threw himself out in the open for the entire world to see, and inevitably judge. I think this requires much more character to do opposed to just talking trash and down upon people like a lot of the rap industry is so commonly doing. You can hear the emotion and honesty in Future's raps which make this album of his a top contender already for the best album of the year. Who knows what the rest of 2017 will bring for Future?