Marin County Local District Election
A countywide election was held to determine various positions in each local district across Marin County, on November 7, 2017. Townships across the county opened their polls for both individual candidates, as well as different measures. While Mill Valley had nothing on the ballot, a position on the City Council was available in Sausalito, as well as three positions for Community Services District Director in Marin City, which entails organizing activities in the community, in addition to coordinating facility reservations.
In Sausalito, City Council consists of five officials elected to a 4-year term, two of which are elected on an annual basis to serve as mayor and vice mayor. In a race between three candidates, Susan Cleveland-Knowles came away with a landslide victory, capturing 46.98% of the vote. Her goals as a City Council Member include "updating the town's General Plan to crafting a sensible policy around short term rentals such as Airbnb." In addition, Cleveland-Knowles supports "a strong local public education system that fosters creativity, inclusion and a public service ethic."
Just across Highway 101 in Marin City, in a race for Community Services District Director fought between seven candidates, but with only three available positions, Royce McLemore, Terrie Harris-Green and Damian Morgan came out on top. The candidate that received the most support, Royce McLemore, is a well-known activist for young women in public housing, and is the founder of the non-profit organization Women Helping All People (WHAP). Founded in 1990, with a core of 16 members, the purpose of WHAP "is to provide low-income Marin residents – particularly those in public housing – with information, support services and educational opportunities that develop self esteem, economic self-sufficiency and a sense of community."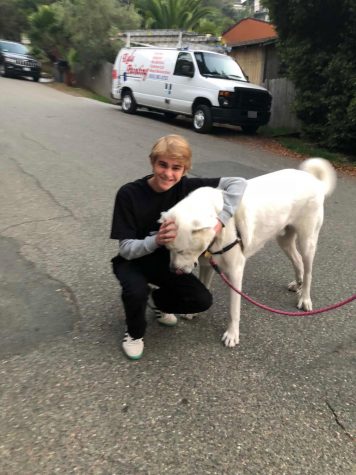 Cal Mitchell, Reporter
Cal Mitchell is a senior at Tamalpais High School and is a reporter for The Tam News. It is his third year as a member of the publication, and in his free time he enjoys working and spending time with his friends.