Row, Row, Row Your Boat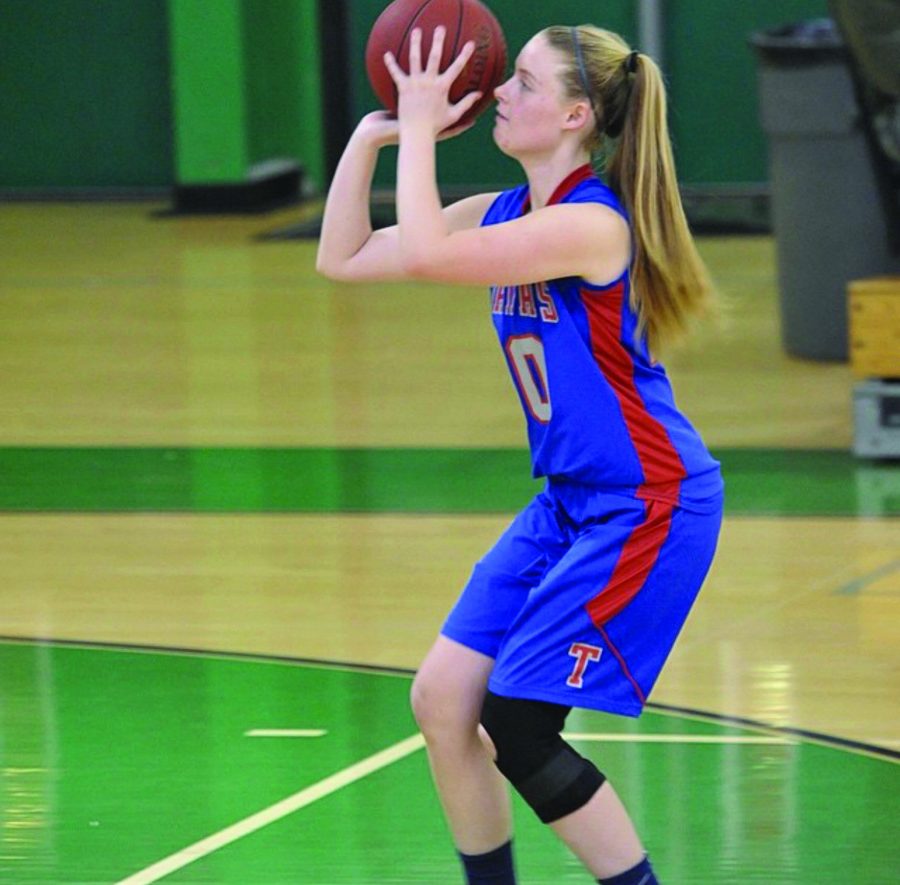 Despite her doctor's warnings, she played on.
To senior Alexis Travers, basketball was everything. Her first time playing on a basketball team was in fifth grade.
"When I was little, I wasn't athletic at all," she said. "I was really self conscious… and I didn't really know what I liked or wanted to do. I was really shy. Basketball brought me confidence, not only within the sport because I began to get good at it, but also in life in general. That's the biggest part of it."
Travers played competitive Amateur Athletic Union (AAU) basketball every summer, on the varsity team her freshman year, and captained the varsity squad her sophomore year. By then, she had already torn her ACL twice.
"My doctor said it would probably happen again [after the second tear], but I thought, 'I want to play so I'm going to play until it happens again and go from there,'" she said. And she did.
During a basketball practice the summer before her junior year, a familiar pain erupted from her knee. She had torn her ACL yet again. This time, she was left with only one option: to quit.
"Hearing the news was really just horrible," Travers said. "It took me probably a year to come to terms with everything because [basketball] was something that I had been doing for so long and had made me the person I am.  It was something that I was good at and I liked to do and had been such a big part of my life, and so to hear that I couldn't do it anymore was just really disappointing and sad."
Although Travers had been forced to give up the game she loved, her passion for sports remained. "I did know that I needed something to replace the physical part of [basketball], being able to play a sport all the time." Crew coaches had been trying to recruit Travers since her freshman year.  Now, unable to play basketball, she was ready to give it a shot.
The hardest part of taking up rowing was not acquiring the skills, but rather letting go of basketball.
"When I started [rowing] I was pretty discouraged," Travers said. "I wasn't going to do it at first because I was just like, 'There is nothing that can replace basketball. I just don't want to do anything. But then I made myself go to the tryouts. I was in my car and I didn't want to go at all. I had to physically force myself to get out of the car and go."
Less than two years since those tryouts, Travers has committed to the University of Washington on a rowing scholarship.
"It's just amazing this opportunity that came from something that was bad," she said.
Unfortunately, Travers's determination and passion for athletics was tested once again.
"I overtrained over the summer and I was put into a boat at the beginning of the year with girls who had all been rowing for much longer," Travers said. "When I felt the pain I kinda ignored it because I wanted to be in the top boat."
Months later in January, Travers finally visited a doctor and was diagnosed with a broken rib. "The doctor said that I need to wait at least a year for it to fully recover and even then I may still have pain. I'm still going to Washington. I'm hoping to come back sophomore year, but it's not 100 percent yet, I still have to go see another doctor and see how I feel then."
Despite numerous setbacks, Travers remains thankful for everything she has learned from athletics. "Through the experiences I had, I realized that I didn't need [sports] to make me who I am.♦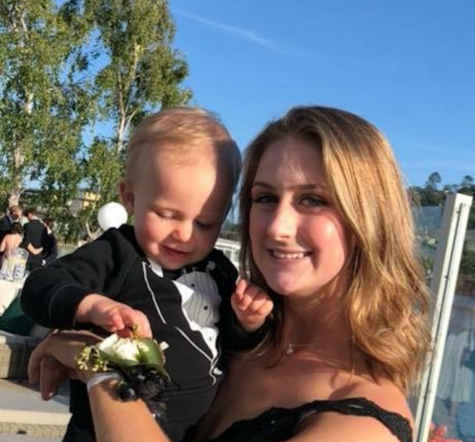 Kennedy Cook, Editor in Chief
Kennedy Cook, senior, is a current Editor in Chief and Design Editor for The Tam News. She was a Features and Design Editor during her sophomore and junior years. Her favorite sections to write for are features and news. Outside of Tam High, Kennedy enjoys working as a nanny and volunteering at AdvoKids and The Milo Foundation. Most importantly, she loves spending time with her family and friends, whether it be baking, road tripping, or laughing over a plate of waffles.