ASB Election Results
The Associated Student Body (ASB) elections were held from April 26 to April 27, and the newly elected officers are junior Natalie Bricker, president; junior Dollan Clahan, vice president; sophomore Theodore Koffman, treasurer; and sophomore Kara Kneafsey, secretary.
Other students who ran included juniors Zachary Harris and Zoe Portera, for president; sophomores Eli Blum and Sam Sternfels, for treasurer; and sophomores Hana Curphey and Chloe Jeanmonod, for secretary.
The ASB class held a "Town Hall" meeting during tutorial on April 21. Candidates each gave a short address about their campaign and participated in a debate. About 40 students attended.
Those who ran and others will have another chance to run for their Class Council during the week of May 7.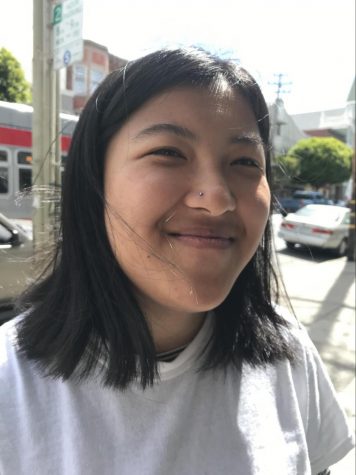 Niulan Wright, Design Editor
NIULAN WRIGHT is a senior at Tamalpais High and a design editor for The Tam News. She also participates in Leadership, AIM, and SOAR. In her free time she likes to tell people she'll do it "when she has time," which she never does.