Reaching Out With Robotics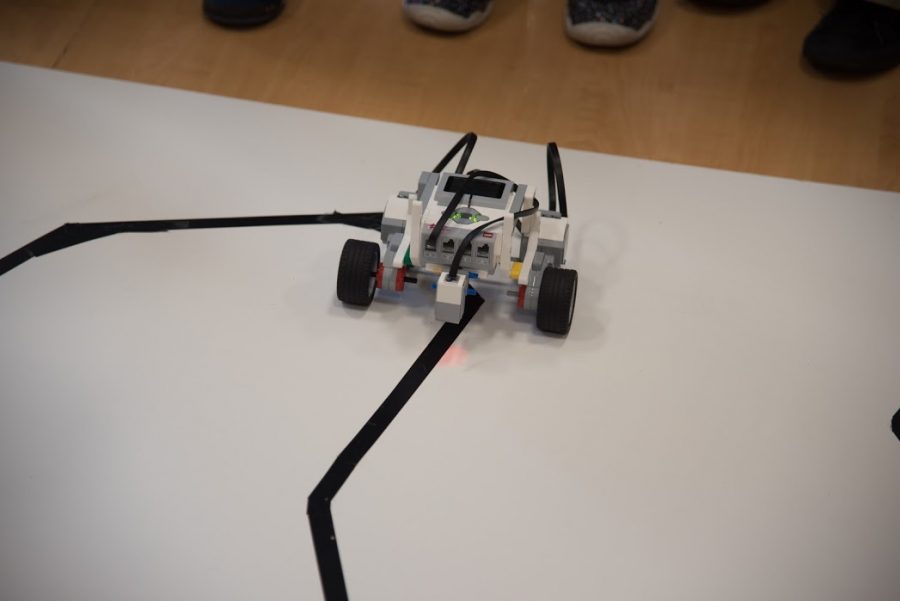 Sophomore Kavi Dolasia led her two middle school robotics teams to compete in the third annual Reaching Out With Robotics (ROWR) Games at Bayside Martin Luther King Jr. Academy, on April 18.
The competition was made possible in part by ROWR, a science, technology, engineering and mathematics (STEM) outreach program for middle schoolers. The program holds weekly meetings at Willow Creek Academy, Bayside Martin Luther King Jr. Academy and various other locations. ROWR was co-founded in 2014 by  Dolosia and her sister Sona Dolasia and has thrived with the continued help of high school mentors.
"Our goal in creating this program was to expose kids to robotics that wouldn't normally have access and really get them interested at a young age," Kavi Dolasia said.  "Most of these kids have only had access to one science teacher at their school and we wanted to create a real opportunity."
Dolasia's interest stemmed from her love of robotics beginning in middle school where she was awarded a gold and silver medal at the International RoboGames. "The best part is the engineering and programming side," she said.
Sona Dolasia graduated from Tam last year, leaving the responsibility of running ROWR to Kavi. Since Sona's departure, there has been an expansion to two new locations, an increase in teams competing, and new creations of programs at local schools and libraries. These programs include the involvement of the Tech Resource Center Marin, Willow Creek Academy, Belvedere Tiburon library, Mill Valley Public Library, and as mentioned, Bayside Martin Luther King Jr. Academy.
Students of a wide range of ages varying from elementary to middle school students competed in Reaching Out With Robotics. The three teams consisted of middle school students within Marin: MLK, Willow Creek, and MVMS. The two ROWR associated teams worked up to the competition for months in order to show off their creations to guest judges such as author Samantha Walravens. The competition required the kids to use Lego Mindstorms to build their robots, which were made possible by grants and funding. These Mindstorms are programmed and created through block programming, which mentors teach the kids individually in their groups.
Dolasia recounted one moment where she watched a group of her students present their work to the judges. "A standout event would have to be a group of three young girls from MLK who built a dancing robot to the song 'Stir Fry by Migos," she said.
Aside from the students and coaches, high school mentors from Tam were there rooting their teams on. According to Dolasia, each mentor works with a group of three kids. One of these mentors included Charlie Osborn, a sophomore at Tam.
"The competition was really fun, it was great to see all the kids get excited. I really enjoy this program because of the flexible hours, the STEM aspect, and the opportunity it creates for the kids. It's really great to see kids interested at such a young age," said Osborn.
After the official ROWR competition, the teams proceeded to compete in the annual RoboGames. As for the future of the program, Dolasia hopes to continue to attend competitions involving kids from all over Marin and expand the mentor program to schools like Redwood. She also hopes to help MLK's science programs as it continues to grow.
" I encourage all Tam students to join [ROWR]. It only requires an interest in the program," Dolasia added.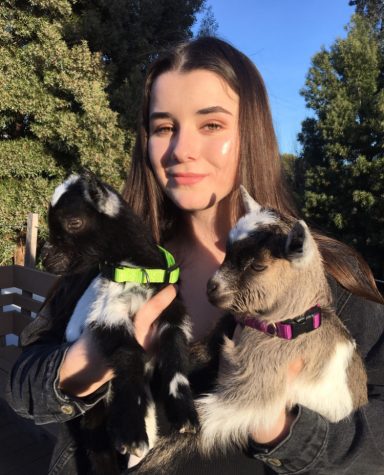 Tessa Flynn, Reporter
TESSA FLYNN is a senior at Tamalpais High School and a reporter for The Tam News. She participates in Tamalpais High School's AIM film program. Outside of school Tessa works at Vitality Bowls in Mill Valley and volunteers at the Center for Domestic Peace in San Rafael. When she's not at school, you'll find her at concerts or driving around the Bay Area with her friends.