2018-19 back to school dance
This year's back to school dance took place on Friday, August 24 from 7:30 p.m to 10:30 p.m in the student center. Students paid $10 or received a free entrance by having an ASB card, which allows students to go to all home sports games for free and receive special discounts on school events. The dance was organized by students in leadership.
"I thought the dance was really fun," junior Danika Clifford said. Clifford also mentioned that there seemed to have been more students this year than in previous years, especially freshmen.
According to Tam News editor and leadership member Kara Kneafsey, approximately 150 students went to the dance, about 90 percent of whom were freshmen.  
"I believe that this dance was successful in a way where all of the freshman and underclassmen who showed up seemed to be having a fun time," social studies teacher and leadership adviser Nathan Bernstein said.
Photo by Kara Kneafsey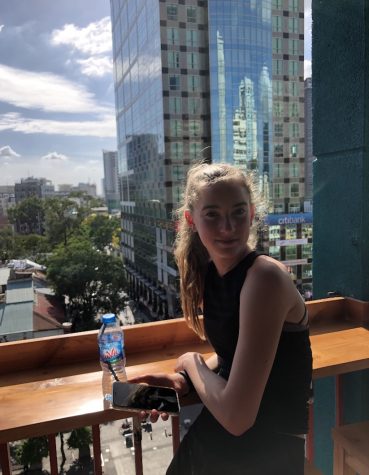 Summer Solomon, Reporter
SUMMER SOLOMON is a senior at Tamalpais High School and a reporter for The Tam News. When she is not in journalism, she can be seen as a member of the varsity cross country, and track team for Tam. She also enjoys spending time with friends and family.