Former principal Jim Hanretty dies at 92
Jim Hanretty, a former teacher, coach, and Tam principal, passed away on Tuesday, January 8 at the age of 92. School district administrators were notified by superintendent Tara Taupier in a January 9 email. A private funeral will be held on the morning of March 2.
Hanretty first started working at Tam in 1955 as a history teacher, basketball, and a football coach. He later became a counselor during the 1970s, before being reassigned as the principal of Redwood High School in the 1980s, and MCAL commissioner in the following decade.
In 1975, Hanretty became the principal at Tam. He was known for "strong organizational skills and [was] a decent man … his specialty came down to the budget," according to Frank Gold, another former principal and friend of Hanretty.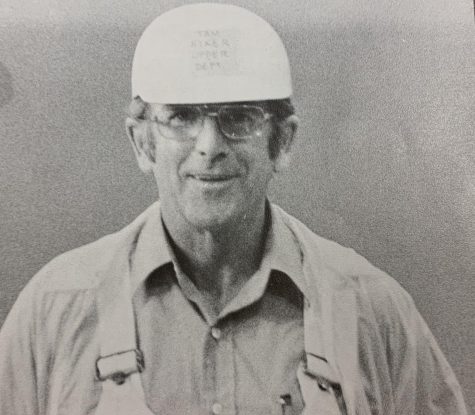 One of the things Hanretty did at Tam was the implementation of Title IX, which came into effect in 1972, when he was Tam's first athletics director, while receiving no additional athletic funding. Title IX mandates equal sporting opportunities regardless of gender. "[He was] pretty supportive of girls sports and made sure he secured funding." said Fred Moe, an old friend and teacher who worked with Hanretty.
In 1982, Marin was hit by a flood that had done damage to Redwood High School. To rebuild, Hanretty "let the Army Corps of Engineers come in and put things into that marsh area," substitute counselor Sue Chelini said. "He was instrumental in all of that. So they built the amphitheater and all of that behind Redwood where the soccer and softball fields are right now, and the varsity baseball fields."
Prior to his time in the district, Hanretty joined the US Marine Corps as a lieutenant and led forces in Iwo Jima and Guadalcanal during WWII.
"He was a low-key guy. He did not react outwardly to any stressful situation … The decisions he made here was nothing compared to what he had to do" in the war, Moe said. "I never saw him get mad about anything, and I knew him for 50-plus years."
Hanretty lived out the rest of his life in Larkspur, playing golf as a member of SIRS (Sons In Retirement).