ASB makes changes to Hawk Talk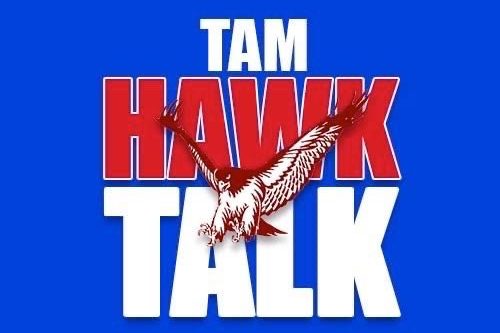 The Associated Student Body (ASB) Hawk Talk committee fired the Hawk Talk hosts this February and moved to a temporary rotating host system for future episodes. According to junior and Hawk Talk committee member Ella Bogan, the former two hosts repeatedly included inappropriate scenes in their videos with racially insensitive and violent material. 
"They were not kicked off per se, but we need people that we can rely on to be PG in every episode because families, admin, and students watch," Bogan said. "It was nothing malicious, but we need something that can stand for Tam Unity which is not what we were seeing in the videos." Bogan believes that although the hosts had good intentions, their jokes may have gone too far.
Until the new hosts are selected, members of the Hawk Talk committee will produce upcoming episodes. "We are going to do a rotating system. There are eight people in our committee, including me," Bogan said. "So we are going to make an episode weekly on Wednesday and it is going to be [hosted by] one of the eight members." All videos will then be uploaded and edited by Bogan and approved by ASB teacher Nathan Bernstein.