School spirit is something that Tamalpais High School takes seriously. In past years, students have had to search the depths of their closets to find clothes to wear on western day, '70s day, and neon day — some of the school's past themes. With each class stepping up to the challenge, students have noticed a lack of effort in much of the senior class. 
While many do dress up, there is a large portion of students who choose not to participate. To some, this shows a lack of school spirit and effort, but there could be reasons why people don't participate. 
"Spirit days have the possibility of being very expensive," senior Margot Katzman-Tranah said. 
The senior jerseys, one of Tam's most popular and consistent traditions, cost $95. This is money that many students cannot afford to spend on something they are going to wear only a few times. In other scenarios, spirit days also require students to already own clothing that fits the theme, or they're out of luck. 
"I feel like most of the time, I don't have anything to wear that fits the spirit day, and I'm not going to go out and buy something new, so I just don't dress up," Katzman-Tranah stated. 
These problems are not to say that Tam should stop doing spirit days altogether, but suggest that a solution be made to help those who may not be able to participate using what they have at home. A school clothing or costume drive could bring in new materials students could borrow for spirit days if they don't have anything they can use at home.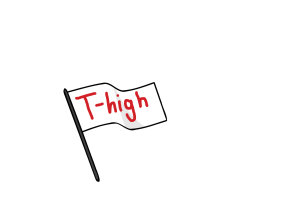 Including a form where students could vote for themes, or choose ones themselves, could bring more excitement to participate. Other options like "anything but a backpack day" would allow students to use items they already own.
Students also feel pressure from the eyes of others when they show up to school in costume. 
"I'm also worried that if I dress up, I could be the only one," senior Samantha Murphy said. "I would be much more likely to dress up if I knew more people were going to do it too." 
The certainty of everyone dressing up would eliminate the feeling of being singled out, creating a closer community all around. 
Incentivizing students also works: extra credit for dressing up, competitions for best costume, or whole-class shout-outs or prizes could bring more group involvement and encourage students to dress up. Perhaps this way, classes could work together to bring more school spirit to Tam.  
Finally, a common response to why people don't participate in spirit days is because of the advertising. 
"More often than not, I don't know it's spirit week or what the themes for the days are until the day of which is why I don't usually dress up," senior Kylie Macrae said. 
A large portion of the advertising for school events comes from the Tam High Leadership Instagram. Therefore, those who don't have Instagram or don't happen to look at it can't use this as a resource to hear about the spirit weeks. 
With that being said, there have been improvements to campus publicity. Tam spirit weeks are now presented on Wednesdays and Fridays in the tutorial slides to maximize participation in events. Also, signs have been put up around campus. Though these have helped, the school should keep thinking of ways to increase student participation overall on the Tam campus.