Book Review: "The Fault in our Stars"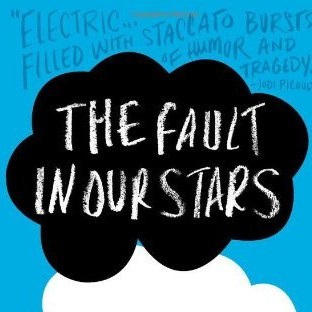 By Emma Boczek and Emma Boczek
May 10, 2012
In "The Fault in Our Stars", John Green's authentic writing sweeps readers into the bleak world of 16-year-old Hazel, a quirky, sarcastic realist, who lives "busy days of Having Cancer," which she was diagnosed with at thirteen. Hazel is a spirited, intelligent girl, trapped in a body that needs full-time oxygen tubes and a machine to help her breathe at night.
The novel documents her relationship with an equally clever osteosarcoma survivor and meaning-of-the-universe-ponderer named Augustus. It is emotional. Real. Wise. And, at times, (surprisingly) hilarious.
This book was highly anticipated by John Green's devoted Internet followers. All 150,000 copies of the first printing of "The Fault in Our Stars" were painstakingly autographed by the author himself, adding to the novel's expectancy and online hype.
Green and his brother Hank, or the "vlogbrothers" as they are known on YouTube, make short and humorous video blogs which have totaled almost 207 million views so far, and have cultivated an immense fan base of so-called "nerdfighters". Using their virtual fame, the brothers undertake their annual video-themed "Project for Awesome" which raises money for various individual charities of a donor's choosing.
The Greens' devoted online community set aside "The Fault in Our Stars" by making followers feel as if they were part of the writing and publishing process, as Green chronicled his triumphs and challenges on various social media platforms throughout the novel's evolution.
For me, "The Fault in Our Stars" held true to, and even surpassed, the lofty standard set by Green's stellar earlier novels.
One of the few criticisms I have regarding this book is, at the same time, a reason to love it. Intelligent teenage characters are difficult to find in literature, and the snappy-yet-pensive dialogue between Hazel and Augustus expresses things that most teenagers would never have the maturity to say. Although this does drain a trace amount of reality from the characters' relationship, it adds to the overall quality and makes the book more entertaining to read.
The characters are not always overly philosophical, however; in another chapter, they proceed to yell while shooting zombies in a violent video game.
As Hazel and Augustus travel to Amsterdam and back to visit the author of Hazel's favorite book, the reader becomes more and more attached to these people and their emotions and fates.
While they aren't afraid to think (and make us think) about issues such as death and Augustus's great fear of oblivion, Hazel and Augustus have a story that reveals profound truths about us and about the world we live in. Rather than being about death, this book is about life and the raw joy and pain of loving another human being.
"The Fault in Our Stars" can be added to Green's growing list of commendable endeavors, which includes significant Internet fandom and subsequent charitable success. He has accomplished a difficult feat in bringing readers to both ends of the emotional spectrum in this highly enjoyable novel.
4.5/5 Stars