Misbehavior Mars Homecoming Dance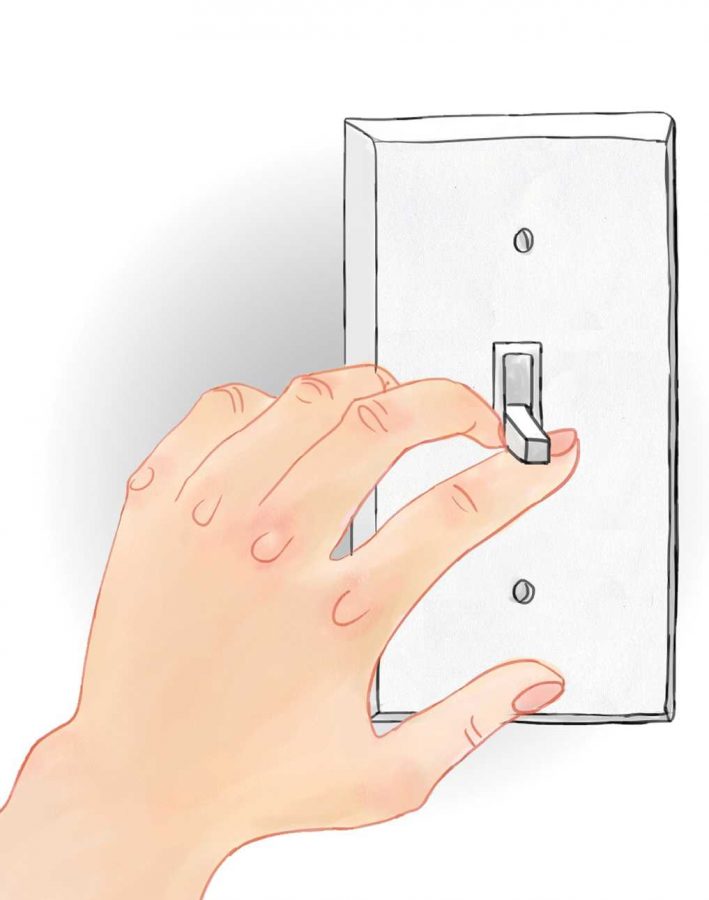 By Sarah Asch & Natasha Harvey
October 20, 2012
The homecoming dance held in Ruby Scott Gym on September 29 was interrupted when chaperones turned on the lights. after complaints from female students about feeling unsafe and being groped.
There was evidence of alcohol consumption in the form of what administrators estimated to be over 50 empty plastic bags with alcohol residue in the bathrooms.
"The dance was kind of a mess," chaperone and English teacher Abbey Levine said. "There was a group of students who felt really offended or threatened by…the students who were perpetrating the negative behavior."
This behavior also concerned new Assistant Principal Brian Lynch. "I expected everyone to follow the rules," he said. "In terms of dancing, I expected it to be provocative but not necessarily inappropriate. I expected the kids would not bring alcohol in and be respectful to adults. I think that all of the staff would agree that it didn't go as well as one would hope."
Due to the casual dress code and loud hip-hop and pop music played at the dance, homecoming is known by students as a time to dress more provocatively than permitted during school hours. "It's really hot and sweaty, and really claustrophobic," sophomore Roni Bowen said. "But it's fun. It's exhilarating."
However, some students believe that these more relaxed rules create an unwelcoming environment. Before this year's dance, sophomore Emily Cohen said, "For a school that is always talking about being classy, homecoming sets a bad example. Homecoming represents everything Tam wishes it wasn't."
This year, there was an increase in misbehavior at the dance."The drinking seemed to be increasing, the lack of respect for authorities seemed to be increasing, the lack of clothing seemed to be increasing," said social studies teacher and Leadership advisor David Rice. "This was the first time that I had ever heard a student complain about the way they were being touched."
Despite the safety issue, some students were upset about the lights being turned on. "[I] understand that there needed to be a line drawn because of the drinking and 'violating,' but turning on the lights ruined everyone's nights just because a few people complained," senior Alaina Waluk said. "It was my last homecoming, and I was honestly beyond disappointed."
Nevertheless, chaperones felt that turning on the lights was a necessary step. "We discovered about an hour and a half in that students had smuggled alcohol in ziploc bags into the dance," Lynch said. "We can't check [the places the students hide the bags,] there are limitations with our search. At that point we also got reports that a couple of girls were being groped. So in light of the fact that we now knew that kids were under the influence and girls were being treated inappropriately, we thought that we needed to turn the lights on to see what was going on and ensure the safety for all students."
To Levine, chaperoning presented a new issue this year. "I felt like there was a group of students who were acting inappropriate and who were rude to the adults around them and disrespectful to other students around them. We felt like we weren't providing a safe environment for the students," she said.
Junior Hana Dahl agreed. "Originally when they first turned on the lights, I thought it was because kids were dancing too crazy, but later when I found out that girls had complained about being touched inappropriately I thought that it was the right thing to do."
During the dance, rumors flew and some students were confused about why the lights were turned on. "I'm not exactly sure the reason for turning on the lights, I've heard a bunch of reasons," senior Hayley Murphy said. "But I don't understand why they had to basically punish all of us for things that some people did."
Sophomore Cooper Bontz thought the situation should have been handled differently. "I think they should have tried to find the people who were making the violation and thrown them out instead of ruining the night for everyone else," said Bontz. "The people who were being violated should have said who was violating them."
Teachers have always been reluctant to chaperone school dances, due at least partly to feeling uncomfortable around the students' dancing.
Math teacher David Wetzel refuses to chaperone any school dance. "Supervising students on the dance floor is virtually impossible," Wetzel said. "If I am going to be responsible for [student] safety, I don't want to put myself in a setting where my job is nearly impossible."
After school on October 11, a meeting was held to discuss the events of the dance. Students, parents, teachers, administrators, and the school resource officer David Kollerer of the Mill Valley Police Department were present. The gathering was, as stated by principal Thomas Drescher at the start of the meeting, "an opportunity to debrief the homecoming dance."
Of the students, many commented on their experiences at homecoming this year. "I've never felt uncomfortable ever before and this is the first time that I walked in and I could tell something was up….I could tell there was just a different vibe going on," senior McCall Hoyt said at the meeting. "I know that a lot of people were very scared about getting caught for drinking, so they decided to double up on the drug use, which scared me even more."
At the meeting, Rice said, "I've been to dances for the last six years and this wasn't your normal, typical dance. It was different and it was scary, and that's to the point where I'm afraid if these continue as they are, it's going to go to the point where someone is going to be full on violated or something really bad is going to happen at a dance."
The events at this year's dance could impact future dance attendance, teacher desire to chaperone and whether the administration will allow dances to go on.