Pandora Sets New Limits on Free Account Holders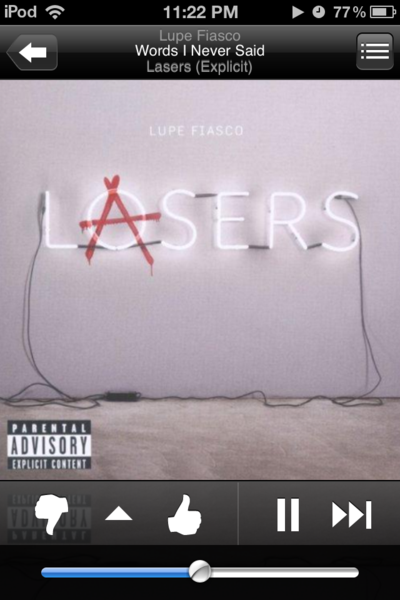 By Max Bayer
March 5, 2013
The online radio company Pandora has implemented new hourly limits on music listening, which went into effect on March 1. The new rule limits free account holders to listen to 40 hours a week of music on their mobile device.  Granted, that still amounts to more than five hours a day, but the policy change indicates that Pandora is hoping users to make the switch to Pandora One, the site's paid version. There are important perks to upgrading, including no ads, a desktop application, better quality audio, and custom skins. But for some people, the four dollar monthly charge is not worth it.
"Our royalty rates have increased more than 25 percent over the last 3 years, including a 9 percent increase in 2013 versus 2012," Pandora CEO Joe Kennedy said to Mashable.com on February 29. "What we're trying to do is manage those royalty costs with a minimum amount of listener disruption."
After hearing the news, many Tam students believe it a reasonable policy. " I guess [the rule change] seems fair," said sophomore Logan Salcuni. "Because [free account holders] are not paying for the radio."
Pandora is not the only music radio company pressuring account holders to switch to a paid version. The popular company Spotify has a system in place where if users create accounts using their Facebook sign-in, they will receive six months free. After that trial is completed, users are only allowed to listen to 10 hours of streaming music a month divided into 2.5 hour weeks. Slacker radio also offers users two different options for paid accounts, one being Slacker Plus, the other being Slacker Premium which offers even more content.
Other students have negative views on Pandora's new policy because of its effect in the workplace. "I think it's pretty restrictive because Pandora has always been a free service," junior Paul Fuchs said. "Given that they've got ads between every few songs, you'd think they wouldn't put on restrictions like that."
"I think it's especially frustrating for business owners who have their ipod or iphone plugged in to a set of speakers just to create ambiance in the store and they can't do that," Fuchs said.
For those who are worried about the change, CEO Joe Kennedy wants to make it clear the change is not set in stone. "So we do see this as not a permanent change, but, as an appropriate and necessary balancing for this stage of development given the royalty cost that we bear."
Students feel the 40 hour limit is more than enough. "I can only listen to so much Taylor Swift at a time, so that doesn't really bother me," junior Austin Peck said.