CTE to Perform Student Written "Flare"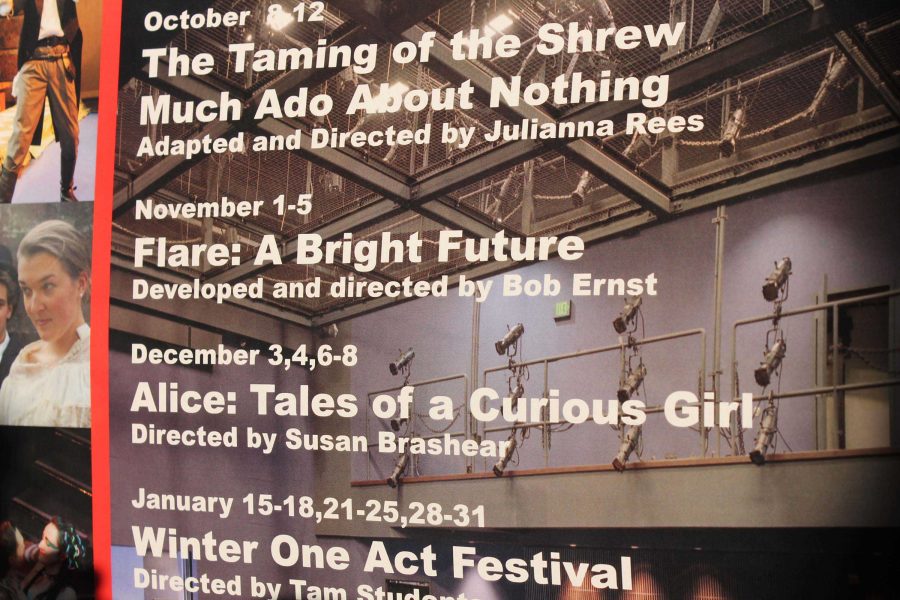 By Hannah Yerrington
October 28, 2013
Senior Michael Van Zandt, Junior Tessa King and alumnus Glyn Peterson (class of 2013), who now attends The University of Edinburgh in Scotland wrote "Flare," their own 2-act play in Bob Earnst's play-writing workshop. Flare will be CTE's second production of the year, produced and directed by Bob Earnst.
Two years ago, Earnst had worked with Advanced Drama students on a play that was never finished and barely got beyond outline stage. "We took at look [at their work] and said we could totally do this," Van Zandt said. "We wanted to continue a legacy."We took what the seniors of previous years had started and basically ripped it about and left only the basic concept." King said.
The students initially met every tutorial and then began to meet in and out of class. "None of us had really done a collaborative [play] before so we split up the scenes and wrote them separately and then switched them around, so other people would rewrite our scenes." King said. "By the end of the process we forgot who had written scenes because we had all edited them and they all flowed together."
A couple months into the process, Bob Earnst announced to the writers that they had the second spot in CTE'S line up the 2013-2014 school year. "It was unreal at the time" Van Zandt said. "Now I see people working on it, 10-12 people every day for three hours, see the words we put on a page come to life, it's indescribable."
CTE has a long history of performing student written productions, but according to drama teacher Susan Brashear, "this one is unique in that it was spread out in a two or three year process. It all really started with not just the students this year, but students before. But you really have to hand it to Glyn, Tessa and Mike. When they have that kind of commitment and they're generous towards each other, then it's kind of awesome."
"They overcame any ego problems they might have or ownership." Brashear said "They let it have a bigger life than that.That's made it really special…and I know it's something Bob really likes. He likes the idea of collaboration. It takes a life of it's own. And that's what's been really heartening about this whole thing. I don't remember us ever doing that."
Flare, which is set in a post apocalyptic world, will open in November 1 and runs till the 5. Unfortunately, Glyn will not be able to fly in from Scotland to see the play. "We're all really excited to see to see it performed so that's hard for her," King said.
The writers are excited to see all their hard work pay off. Van Zandt said "I think what's most important for people to get out of the play is that you have a friend in humanity. No matter how alone you feel or how alone you are, you are a member of the human race and that is terrific thing in itself."