BB Gun Shooting Injures Student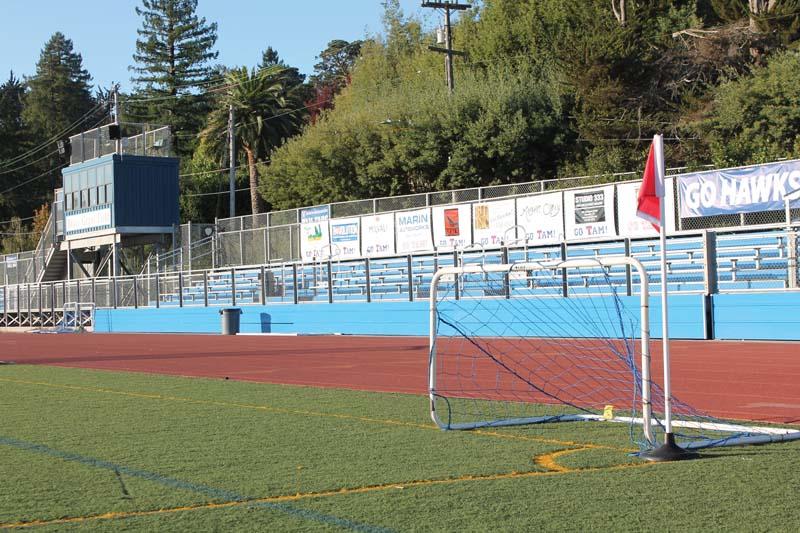 By Holly Parkin
October 22, 2013
A drive-by BB gun shooting occurred during a seventh period freshmen physical education class on the track on October 2. The shooting resulted in a leg injury to a student, who required stitches.
Sel Charvet Butler, 18, and DeMarqus Terrell Wiggins, 21, allegedly fired at the class from an SUV on Miller Avenue.
According to an e-mail sent to Tam families by Principal Julie Synyard, the police and fire departments were contacted immediately after the incident, and the two alleged shooters were caught and booked by the police.
"People did exactly what they were supposed to do… it was an incredible team effort," Synyard said. "Obviously the big focus is student safety, getting kids out of harm's way, [and] communication with parents."
The students were evacuated immediately after the shooting. Since it was the final period of a minimum day, the school campus was not locked down. Several students from the class were called in as witnesses by the Tam administration.
"The whole class was on the track…then I heard these popping noises and I looked up, and I see this guy holding an object that looked like a gun," freshman Rebecca Chavez said. "At first I thought it wasn't shooting anything…then I saw a kid in my class grabbing his leg and saying he got shot."
P.E. teacher Dustin Nygaard was supervising the class at the time of the incident. "It's hard to prevent something so random and blatantly irresponsible," Nygaard said. "In eight years of teaching here at Tam, this is the only [situation involving guns] that has ever happened."
According to the Marin IJ, Butler, a former Tam student, was booked on suspicion of willfully discharging a BB gun, battery (the use of force against another) causing serious bodily injury, possessing a weapon at school and conspiracy. Wiggins was booked on suspicion of conspiracy. Deputies Scott Jensen and Trevor Strong arrested the men and seized two BB guns from the vehicle, one of which was designed to look like a submachine gun.
"Because of some of the recent [shootings] across the United States, we have a very good system in place," Nygaard said. "The staff is trained on how to respond and it's very important to revisit that on a yearly basis." Butler was charged on October 3 with battery (with a potential sentence of six months) and firing a BB gun with gross negligence (with a potential sentence of one year). Wiggins was released without charges.