New Staff Members Join Tam Community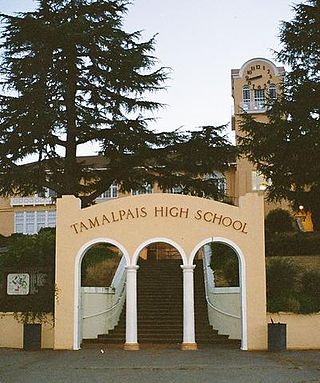 With the start of the 2013-2014 school year, the Tam administration has hired new teachers. These new staff members bring with them a wide range of passions, expectations and backgrounds.
Math teacher Juan Vidal is beginning his teaching career at Tam. "As a new teacher it's challenging, but everyone has been extremely helpful. [Tam has] amazing students and staff," said Vidal, who studied at Columbia and completed his student teaching in New York. "[I'm looking forward to] having a great start to my career," said Vidal "And of course, helping my] students [to] succeed. Isn't that what every teacher wants?"
Isaias Franco, another of this year's new teachers, also said the Tam community is a source of confidence as he begins teaching at an unfamiliar school. "Everyone has been so kind and welcoming, sharing a lot of ideas and support. And you really can't beat the Sol Food," said Franco. Franco has previously taught in Antioch and Novato (he was the 2013 Novato Rotary Teacher of the Year recipient), and has eight years of experience working with special needs students.
First year science teacher Laurie Snow has also had some experience teaching in Marin. "I gotmy master's in education at UCSB," Snow says. "And I've taught at Davidson Middle School [in San Rafael] for the last four years, teaching seventh grade science." Snow, who currently teaches Integrated Science 1/2 and 3/4, is joined by her husband, Jeff Snow, a social studies teacher, who is also beginning his first year at Tam.
Teachers must meet high standards in order to acquire a spot on the Tam teaching staff; according to Assistant Principal Kim Stiffler, these standards have escalated in recent years. "We get lots, tons, of applicants [for teaching jobs].We have a pretty rigorous screening process [that we use to select new teachers]," said Stiffler . "Teachers [must be able to] meet the learning needs of a variety of students, whether that's special education or English language students or AP and Honors kids. We really want teachers to be flexible and to be able to meet learners wherever they are."
"We look for teachers who are willing to do whatever it takes to make sure that all their kids are learning and growing," added Assistant Principal Brian Lynch.
For information about science teacher William Bartrug, please see "William Bartrug Joins Tam Staff."