Broadcast: Boys' Varsity Basketball vs San Rafael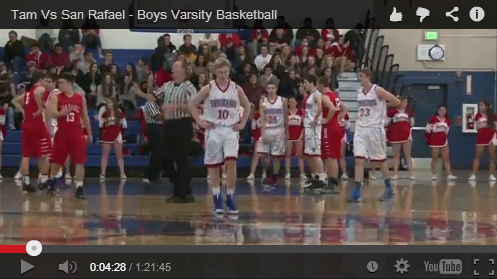 Full game broadcast: Randy Shapiro and Riley Kuffner offer commentary on TBN's broadcast of boys' varsity basketball's January 31 game against San Rafael.
After a double overtime win in their thrilling first match-up, Tam faced off against San Rafael, once again looking for a win.  Despite holding a lead throughout most of the game, the Bulldogs dominated the fourth quarter, and Tam's efforts to comeback fell one point short.  This brought the team's MCAL record to 1-9.