Nygaard Takes Over Boys' Golf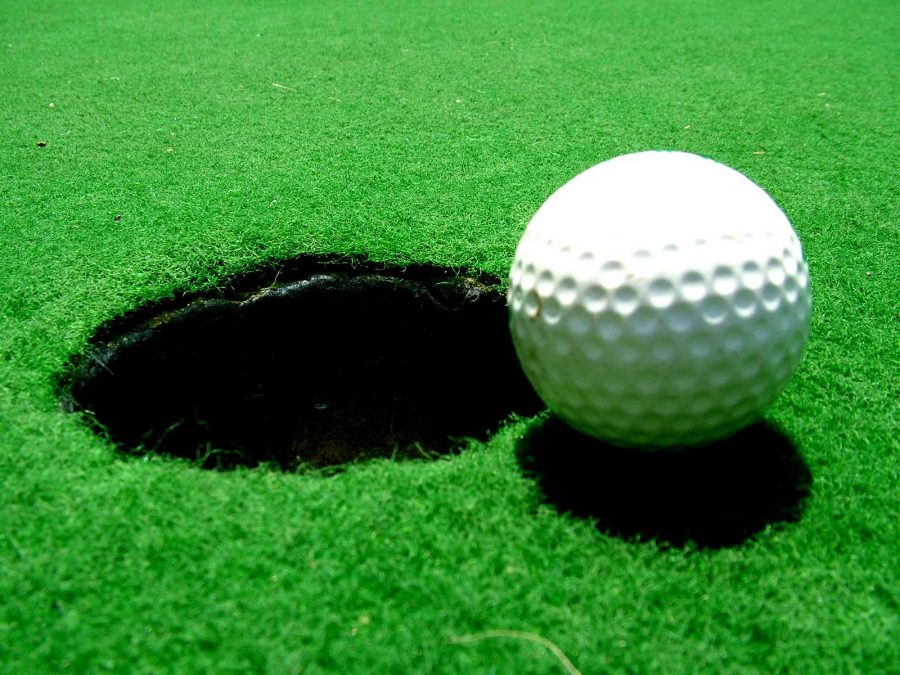 By Holly Parkin
March 17, 2014
P.E. teacher Dustin Nygaard has taken over as the new coach of the Tam boys' golf team. After the resignation of the previous coach, Mark Campagna, Nygaard quickly filled the empty position. Nygaard, who has also served as the boys' varsity soccer coach for eight years, has an extensive background in golf, including four years of varsity golf at Montgomery High School and two years at Sonoma State University.
"The sport that I always excelled most at in high school and played in college was golf," Nygaard said. "I can safely say that golf was and always has been a sport that jumped out to me as one I enjoyed playing the most, because it's so much of a mental game. It's a science and an art all at the same time."
During his first year at Tam, Nygaard coached the girls' golf team, but stepped down after one season in order to coach soccer. However, according to Nygaard, he is excited to expand his horizons to golf as well.
"[Soccer and golf] are two totally different sports. I get a different level of fulfillment from each," Nygaard said. "There's a lot of intensity in soccer and the emotion is very visible, and with golf, it's much more controlled. It's not to say that that intensity and emotion isn't there, but it's a whole different part of the sport."
Nygaard also noted that he gets much more hands-on practice with golf than he does with soccer.
Although he has only been working with the golf team for a short while, Nygaard has already begun to put in changes to improve the team, such as more organized practices, going to more competitive away tournaments and utilizing facilities besides the Mill Valley Golf Course, such as McGuinness Golf Club in San Rafael.
"In the past, the team just generally went out and played at Mill Valley [Golf Course] every day," Nygaard said. "The act of just playing golf doesn't make you better. You have to break it down into skill developments… [The players] are becoming better competitors because they're playing on tougher tracks."
In that same vein, Nygaard has also been taking the team to more difficult tournament sites, in the hopes of improving their abilities, focusing on the golf course level rather than finding the best teams to play. So far, players on the golf team have responded well to these new changes.
"I think Nygaard is very serious about coaching, and really wants us to do well. I think it's really beneficial to the team," senior Ethan Young said. "Everyone really likes Mr. Nygaard. We all knew him from school, so it was nice to have somebody we know."
Junior Asher Wenig was also in agreement about the success of Nygaard's coaching.
"Mr. Nygaard has totally changed the golf program at Tam," Wenig said. "Whereas golf used to be an excuse for washers to play free golf, we now have direction and focus. Golf is relaxed and casual but we are working to get better."
Because the team has not received much competitive experience in years past, Nygaard is less focused on winning matches and more on improving the golf team's abilities as a whole.
"Our goal is just to get better every day," Nygaard said. "That's my philosophy with the soccer team and it holds true for golf as well. Looking at wins and losses isn't the best way to look at things, for me, it's just 'are we getting better everyday?' If we do, then we have a good shot at being successful in the future."
In addition to his already heavy workload as a soccer coach, golf coach and P.E. teacher, Nygaard also plans on starting a special summer program for Tam's golf players. According to Nygaard, the program will not be closely affiliated with Tam, but will still be open to any players willing to join. The program will include preparing players for competitive junior tournaments, skill-focused practices (similar to what Nygaard is currently doing with the team) and even spending time with golf-specific training in the weight room.
Nygaard's first year with the golf team has been a success so far.
"It's fantastic. I'm really enjoying myself," Nygaard said. "I've got a great group of guys that haven't had a ton of competitive experience, but are really hard workers and they want to get better. They're working diligently, I've seen a lot of progress, and that's really all you can ask for as a coach."