Undocumented: Navigating Life Without Citizenship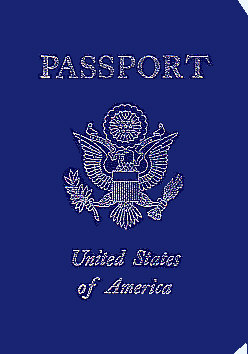 Four years ago, Daniel's father traveled back to his family's home country in Central America to bring Daniel to California. Daniel, who spoke on the condition of anonymity due to his immigration status, had been living with his grandmother and sisters until he was old enough to follow his mother and father to the U.S. After Daniel's father reached him in their home country, he turned around immediately with Daniel and began the long journey to the U.S. They traveled for 26 days in total, including 12 days on foot across a desert with their belongings on their backs.
"We walked all day and night," Daniel said. "We didn't sleep. We'd sleep in the morning for one hour, forty minutes….We did not have enough food." At 14, Daniel was the youngest of approximately 40 immigrants traveling together across the U.S.-Mexico border.
Daniel and his father crossed the border on foot and, with the help of smugglers, zig-zagged their way across the U.S. They traveled first to Arizona and then Los Angeles, where Daniel's adult half-brother met them with a car and brought them to Daniel's mother's apartment in Marin, uniting Daniel with his mother for the first time in 12 years.
The family would only be together for a year. Halfway through Daniel's sophomore year at Tam, his father was stopped for a minor traffic violation. "He did not have a license and the police got him," Daniel said. Daniel's father called his mother from jail and she called Daniel. "I was in school. I said, 'What?' I [didn't] know what to do. I [felt] sad because my father was in jail."
"[Daniel] called me and told me, and I called the family to see what I could do," library specialist Manny Mier said. Mier works with English Language Development (ELD) students, including Daniel, at Tam. "I contacted a legal aid society to see if there was anything they could do to make it just a traffic violation. It took a while, maybe six months. He was in jail a while and we tried to see if we could take the family over [to see him] but they did not have papers either so it was a Catch-22. It was a mess." Daniel never had a chance to speak to his father before he was deported to their home country.
Daniel is one of over 11 million undocumented immigrants in the United States, according to the Center for Immigration Studies. Economic inequality between the U.S. and the less developed countries continues to lead many to immigrate to the U.S., green card or not, in search of a better life. Despite record-setting deportations exceeding 400,000 people in 2012, according to the Department of Homeland Security's Immigration and Customs Enforcement department, the Pew Research center recently reported that the population of undocumented immigrants has started to rise again as the U.S. recovers from the 2008 recession.
Even as the issue of immigration reform grows in the public consciousness, many Tam students may be unaware of how this complex issue affects the lives of their classmates. Daniel is a senior at Tam and lives in Marin with his mother, his 29-year-old half-brother and his youngest sibling, who is 11 years old and was born in the U.S. and is therefore a U.S. citizen. His family is considered a mixed-status family, which turns the deportation of Daniel's father into a charged political issue. "We are talking about separating families from children," the dean of the University of Texas School of Social Work Luis H. Zayas said in an interview with colorlines.com. "That's not something our government should be doing." Activists like Zayas argue that by deporting Daniel's father, the government has turned Daniel's family into a single-mother household, which they believe is contrary to the government's duty to support families and improve the lives of its citizens.
Hard-line conservatives disagree with such perspectives and argue to protect against "chain migration," a process by which a naturalized immigrant sponsors one family member who in turn sponsors another in an, "endless and often-snowballing chains of foreign nationals," as described by the website of the anti-immigration nonprofit Numbers U.S.A.
The economic and political arguments aside, within the Tam community immigration is in many ways a personal issue, and the deportation of a family member has serious effects on individuals. "I was concerned about what was going to happen to the family," Mier said. "They lost a primary wage earner and his mother and his older brother had to work very hard to stay in their home, eat and pay rent. So that was always a big concern that they would become homeless or something."
Daniel's mother was unable to find consistent work cleaning houses, so much of the burden fell to Daniel's older half-brother, who has a job as a mechanic. "Yeah, it was hard," Daniel said. "[But my half-brother] is a perfect [role] model, paying the rent and everything." For much of Daniel's sophomore and junior years the family had trouble keeping their apartment, but things have become more stable since Daniel got a job this year. "I started working Saturdays and Sundays so I can [help] more, pay the rent," Daniel said.
While his father was in the midst of the deportation process and his family was struggling to stay in their home, Daniel was adjusting to school in a new country. "I did not speak any English, just some words," Daniel said.
Public schools in California are required to educate all students regardless of citizenship status. "We don't ask, don't tell," Daniel's counselor Sarah Gordon said. "As long as they have an address…they meet the requirements and have a guardian…we don't ask the question."
Daniel came to Tam instead of nearby Drake High School because most of the district's ELD resources are concentrated here. "[Daniel] showed up one day freshman year," district ELD director Michael Levinson said. "It was [Spanish teacher] Señor [Fernando] Cruz who noticed him standing here outside not knowing where to go, and kind of took him under his wing and guided him."
Daniel's father's deportation in the middle of his sophomore year made the first two years at Tam difficult. "What that did to him emotionally…I know that set him back, learning wise, probably a year—the fear that any time you turn around that it could be you or your family," Gordon said. "How do you convince [Daniel], especially who's experienced it in his family, that it's not going to happen to him?"
For an undocumented immigrant, fear of deportation adds to the difficulties of a language barrier and financial issues. Getting a job or finding financial support for a child's education is difficult. "Navigating the systems which documented people take for granted can be greatly intimidating," Gymmel Garcia said. Garcia is a college counselor for the Marin organization 10,000 Degrees, which helps low-income and undocumented workers obtain a college education. "Not only must you be cautious of whom to disclose your status to…but you also have to pass yourself off as someone who is fully able to participate in society, which is often not the case."
Organizations like the Canal Alliance exist to help Spanish-speaking and often undocumented Marin residents with social services and legal counseling, but they are not always enough. "You need an advocate, you need a friend, you need the school," Mier said. "The Canal Alliance is very, very helpful…[but] part of it is that families are so busy—and they are afraid."
As Daniel's English has improved, he has been able to more fully join the Tam community. He has gradually transitioned from entirely "sheltered" to almost completely mainstream classes his senior year. He joined the soccer team and has run varsity track for the past two years. After graduating high school, Daniel plans to attend College of Marin and study to be a mechanic like his half-brother, but as he begins to look to his future in the workforce, Daniel's options remain limited as long as he stays undocumented.
Comprehensive immigration reform failed to pass last year when Speaker of the House John Boehner (R-Ohio) indicated that he did not intend to let the bipartisan bill drafted in the Senate come to a vote in the house. However, as U.S. demographics change, it is more difficult for politicians to ignore immigration reform. As the Baby Boomer population ages and immigration rises, the Pew Research center predicts that more than a fifth of people living in the U.S. will be foreign-born by 2050. Ten percent of all voters in 2012 were Hispanic, and according to the Pew Research Center, the Hispanic electorate will make up 40 percent of the voting-age electorate by 2030.
Professors of political science Zoltan Hajnal and Taeku Lee at U.C. Berkeley and U.C. San Diego, respectively, wrote in an opinion article for the New York Times, "If either party wants to attain dominance, it ignores this segment of the [population of the U.S.] at its own peril."
For this reason, House Republicans have, after much internal debate, produced a one-page outline of their own plan for an immigration reform bill. The Republican blueprint is clear about creating "no special path to citizenship for individuals who broke our nation's immigration laws," the document reads.
While the blueprint does not specify a guaranteed path to citizenship for the entire undocumented population, it does suggest temporary legal status and a pathway to citizenship for immigrants brought to the U.S. as children. "For those who meet certain eligibility standards, and serve honorably in our military or attain a college degree, [there will be a special path for citizenship]," the document reads.
The most recent policy change to increase the stability of the lives of undocumented people such as Daniel is the bill AB 60, signed into law in October by the California State Legislature, which will allow undocumented immigrants in California to obtain drivers licenses. This bill will help undocumented immigrants drive without fear of deportation for a minor traffic offense, as in Daniel's father's case. The California Department of Motor Vehicles (DMV) anticipates approximately 1.4 million new applicants as a result of the bill.
Another undocumented Tam student who requested anonymity, junior Christopher, will also be affected by policies like these. "I'm saving money to get my own car…and if the police stop me they won't take my car away," Christopher said.
Another recent policy change is the Deferred Action for Childhood Arrivals (DACA), a presidential directive issued by Obama in 2012 along with the Department of Homeland Security. Obama called the DACA "a temporary stopgap measure" aimed to "lift the shadow of deportation" from young people who came to the U.S. as children. The goal of the DACA is to push the Department of Homeland Security's focus away from students like Daniel so that limited resources can be concentrated on serious criminals and other threats to national security. The DACA also allows people over 15 to apply for a two-year work permit. Unfortunately for Daniel he will never meet the qualifications for its protection because he has not lived in the U.S. since 2007, the required five years of residency prior to the DACA's enactment.
Other Tam students, such as senior Fabi Hernandez, are protected under the DACA. Hernandez came to the U.S. as political refugee from Venezuela in 2004 but does not officially have either asylum or citizenship. "I don't have [citizenship]. I am in the middle of being trialed and my case is being reviewed to get asylum," Hernandez said. While protected by the DACA, she is in an uncertain position. "[If] I do anything bad and then it comes to where I have to present myself in court, they will be like, 'Fabi got in trouble with the police. Sorry, no,'" Hernandez said.
All immigration applications require that the applicant be of "good moral character."
"My mom gets so pissed at my brother when he gets a referral or gets suspended in school because if they see that you're not…a good person, if you're getting suspended at school, they can just be like, 'You're are not fit for our country,'" Hernandez said. While a school referral is unlikely to get someone deported, for families like Hernandez's, anything that might hurt their court case is a potential threat.
Tam students have been deported in the past. In 2010 then-senior Arturo Fierres was arrested by the police for an offence unrelated to his immigration status and deported in a matter of days. "When I found out, I tried to reach him," Mier said. "I called his sister and he'd already been sent out of the country." Fierres came to Tam with a green card at 17 to live with his older sister, who is a citizen.
Fierres enrolled as a freshman. "He came here late….He was 19 [when he was arrested]….He was working towards it and would have graduated if he had stayed here. Smart kid," Mier said. "But he met the wrong people and maybe his first or second year he was caught smoking [marijuana]…A couple years later, the cops found him again and I think this time it was suspicion of selling."
While the consequences would have been steep for anyone, they were especially harsh for Fierres. "The story there is how fragile some people's existence is," Levinson said. "For a Mill Valley person to go out drinking the consequences…are the consequences you have for drinking…but you don't lose your opportunity to be in [the U.S.] if you make a mistake. There are very serious consequences for the mistakes a lot of these students make, legal or illegal."
For undocumented Tam students immigration reform affects their daily lives and their futures. Christopher, who came to the U.S. at age 13, has dreamed of joining the military ever since he was a young child in his home country. Enlisting in the military, however, currently requires either citizenship or a green card.
Two bills proposed in the House currently aim to open the military to undocumented immigrants. One, dubbed the Enlist Act, would allow undocumented immigrants like Christopher who arrived in the U.S. before age 15 to serve in the army and eventually obtain permanent residence status if honorably discharged. The act has come under heavy fire from immigration hard-liners and has so far failed to come to a vote.
There may be hope for Christopher, however, because many members of his family are legal immigrants, making his chances of obtaining a green card significantly higher than they would be for Daniel. "My mom's legal and a lot of my family," Christopher said, "but right now I don't have [a green card] and I hope I can get it in two years, three years."
With a serious backlog of over 300,000 pending immigration cases, according to Transitional Records Action Clearinghouse, obtaining a green card for many immigrants such as Daniel becomes a virtual impossibility. "There is something different because he can go to college and do whatever he want's because he has a green card," Christopher said, in reference to another immigrant student who had procured a green card. While Christopher is technically able to earn a college education he would remain relatively unhireable due to his immigration status. "I can go to college but there are so many things I can't do."
For many undocumented immigrants the proposed Development, Relief and Education for Alien Minors (DREAM) Act has long been a source of hope. If passed, the DREAM Act would offer young undocumented people who came to the U.S. as children a path to citizenship through either higher education or military service. Since its proposal in 2001, the act has grown in prominence until its name came to be used by immigration reform advocates as a label for an entire generation of undocumented immigrants: "DREAMers."
If the DREAM Act were passed today, however, it would not apply to Daniel or Christopher. Despite the fact that they share many of the characteristics of "DREAMers," neither Daniel nor Christopher has lived in the U.S. for the required five years of residency prior to the law's enactment. But the chances of Congress passing the DREAM Act this year is relatively slim. If the DREAM Act passes after 2014, both Daniel and Christopher will have lived here long enough to qualify.
The rhetoric surrounding the DREAM Act and the DACA rarely encompasses the identities of individuals like Daniel or Christopher. When Obama spoke about the DACA and the "DREAMers" at a White House press conference in 2012 he described fully Americanized immigrants facing a fear of deportation to a "country that [they] know nothing about and a language they may not even know." While this is the case for some immigrants, for many, such as Daniel and Christopher, their identity bridges the U.S. and their country of origin and remains far more complex than the rigid distinctions established by any policy.
In the years following his deportation, Daniel's father has lived in his home city with Daniel's two sisters and grandmother. With half his family in each country Daniel remains split between the U.S. and his country of origin. "I call them sometimes….[I] miss them," Daniel said.
Even Christopher, who says he considers California his home, is less sure on the question of identity. "All of my family is here…so I feel like it is my home," he said. "But…I don't feel like I'm an American. I don't even feel like I'm Latino or American. I just feel that I was born in [my home country] but I grew up in America."