GSA Begins Revitalization Efforts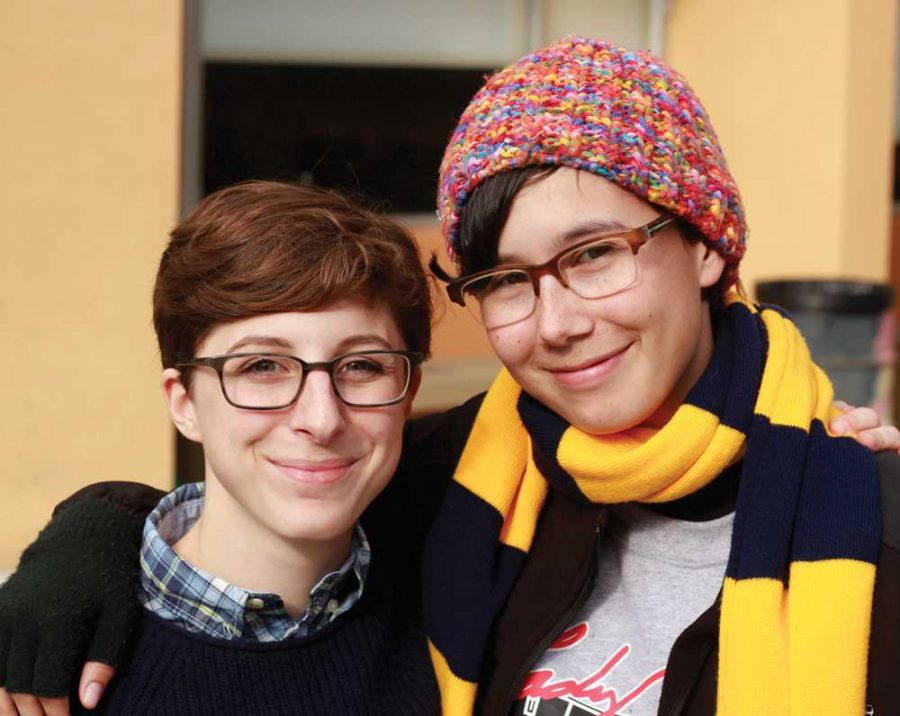 By Kendall Lafranchi
November 18, 2014
Tam's Gay Straight Alliance (GSA) Club held its first meeting of the new school year in math teacher Margie Brindley's room on October 22. The club is looking for a revitalization after a lack of participation last year. Three new co-presidents, juniors Amara Radetsky, Cameron Creath, and Elodie Townsend hope to ignite some interest.
"This year GSA is going to be restored to its former glory," Radetsky said.
GSA welcomed 30 all-new members who realize the impact a strong GSA presence can have and the awareness it can bring. "Having a safe high school and one where you feel like you can be [safe] is just invaluable," Creath said.
A biennial study conducted by the Gay, Lesbian and Straight Education Network (GLSEN) found that safer school environments are directly related to the amount of lesbian, gay, bisexual, transgender, queer, asexual, and other gender or sexual orientation (LGBTQA+) school-based resources including GSA's.
According to the Human Rights Campaign, LGBTQA+ youth are twice as likely to say they have been physically assaulted, kicked, or shoved at school compared to their peers. 65 percent of those students reported hearing gay slurs and 85 percent reported being verbally assaulted within the past year.
Tam's GSA recognized these statistics and is ready for change, "The GSA really serves to make [LGBTQA+ youth] feel safe on campus," Radetsky said, "and to give them a place where they can talk about their problems relating to their sexuality in a judgment free place."
GSA clubs became prominent in the late 1980s in response to high numbers of bullied LGBTQA+ youth in schools. In the mid-1990s, more movements emerged organizing efforts advocating LGBTQA+ student justice. Now there are countless mainstream movements including "It Gets Better" which provides support and gives inspiration to struggling LGBTQA+ youth through social media.
Tam GSA plans to bring the movement and spirit of the LGBTQA+ community back to the campus. There will be many GSA events held during the year such as Day of Silence and Rainbow Week. In November, GSA invites Tam students to observe Transgender Remembrance Day which recognizes transgender people who have died due to suicide or homicide.
"This year GSA is about being really, really inclusive of everyone," Radetsky said. Although GSA's focus is on the LGBTQA+ community, GSA's leadership wants to make clear that anyone is welcome to join.
"It is really important that we understand each other. We need to understand that it's okay to be straight; it's okay to be gay; it's okay to be anything in between," sophomore member Hayley Van Allen said. "What really matters is that we all love each other and I think this is a wonderful club for promoting that."