Update: Kimbrel's Husband Admits to Making Offensive Online Posts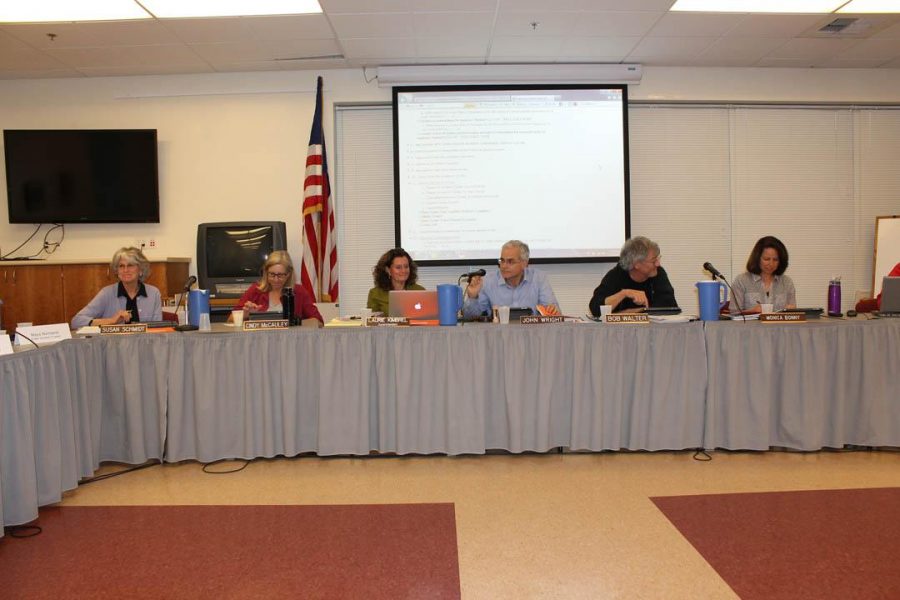 By Sarah Asch
February 20, 2015
Tam parent Mitch Wortzman alleged that he was libeled online via a computer with an IP address linked to Superintendent Laurie Kimbrel's husband Tim Olrick, in public comments Wortzman made at a February 10 Tamalpais Union High School District (TUHSD) Board of Trustees meeting. Wortzman alleges that a fictitious account under the name Tom Ohara made posts on a computer owned by Olrick's company.
"I was personally attacked on Facebook and the Marin IJ website with malicious and defamatory statements such as 'I heard he is embezzling from his company. The indictment should be out soon' and accusing me of being a member of the Ku Klux Klan," Wortzman said during the meeting. "My family felt threatened by the severity of these attacks and their violent imagery."
The Chicago Tribune published and article on February 16 stating that Olrick took responsibility for the posts. According to the article, Olrick wrote the posts in response to what he viewed as personal attacks on Kimbrel by the parent group Friends of Tam, which Wortzman is a member of. Olrick said that he regrets making the posts and that Kimbrel was not involved. Both the Tam District, and District 113 in Chicago, where Kimbrel is transferring, are investigating the matter.
When asked about the allegations via email, Kimbrel responded, "I have, and continue to categorically deny any prior knowledge or involvement with the Internet postings on Facebook under the name 'Tom Ohara.' Any allegations about me made by a handful of parents at last night's Board meeting are flatly untrue…Why this small group persists in peddling this false tale is known only to them, but this deplorable tactic creates a corrosive environment and sets a terrible example for our students."
Wortzman, who is a Chief Financial Officer and Certified Public accountant, alleges that the IP address of a computer that made these posts belongs to Burke Industries in San Jose, where Olrick works as the Director of Finance. "The accusations of financial misconduct were clearly intended to damage my reputation. The Facebook thread was viewed by 4,076 people," Wortzman said.
The "Tom Ohara" posts appeared on October 28, in the hours following a board meeting where a vote to increase Kimbrel's salary was delayed due to a violation of the Brown Act on the part of the school board.
In December, Wortzman's lawyer, Karl Olson, wrote a "cease and desist" letter to Kimbrel and Olrick, and wrote another letter to the board, bringing the allegations to their attention, and requesting that they investigate the matter. On December 22, Olson received a letter from district lawyers claiming that Kimbrel was not behind the Facebook posts and stating that "to continue to suggest otherwise would demonstrate a reckless disregard for the truth which could only be seen as an attempt to damage Dr. Kimbrel."
In his letter to the board, Wortzman characterized the district's letter as "threatening" and said that "the very next day, Superintendent Kimbrel's husband Tim Olrick's attorney contacted my attorney saying that Tim Olrick was willing to make a public apology for the internet postings in exchange for a release to not sue him. On Friday, January 9, we received a draft settlement agreement from Tim Olrick's attorney. On Monday, January 12, Laurie Kimbrel announced her resignation."
The Board of Trustees issued a statement on February 11 responding to the issue. "As a District, we take very seriously allegations that are made related to staff or students," the Board wrote. "Upon learning of the allegations, the Board received assurances from the Superintendent that she knew nothing of the postings and was not involved with them." According to the statement, an "independent investigator was retained" to look into the allegations, and the investigation is ongoing.