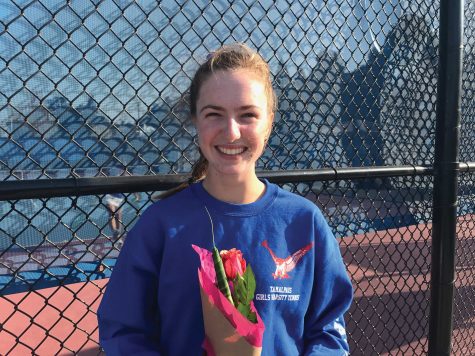 By Eddie Schultz

October 31, 2017
Girls' varsity tennis captain, Natalie Durham has had a strong presence as a leader on the team for the last two years. The senior and four year varsity starter has led her squad to an impressive 10-0 start in MCAL play as of October 16. Durham and fellow senior captains Madelyn Broad and Emma Shul...
By Jackson Gathard and Jackson Gathard

November 28, 2015
The varsity girls' tennis team beat Redwood 5-4 to claim the MCAL team title on October 28. The two teams' third encounter of the season took five and a half hours and two locations to finish. In the semi-finals, third-seeded Tam overcame second-seeded Branson, another MCAL powerhouse, 5-4. Having j...