Special Education and Drama Create One Act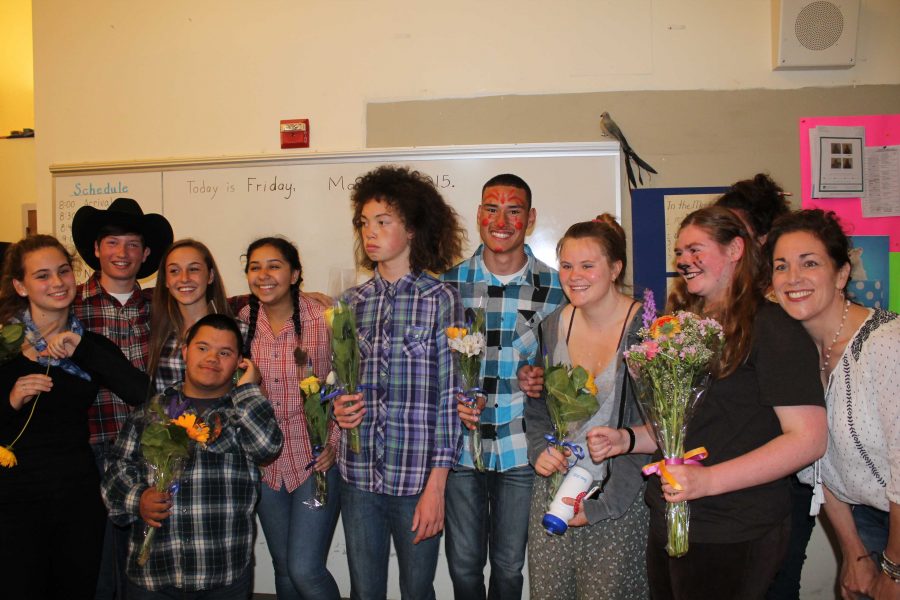 By Sammy Herdman
June 5, 2015
The most recent set of Conservatory Theatre Ensemble's (CTE) one acts, on May 28, brought a performance that stood out from the rest. Special education teacher Michael Lovejoy's class performed a one act they've been working on since the start of the semester, and their work was rewarded with a standing ovation from the audience.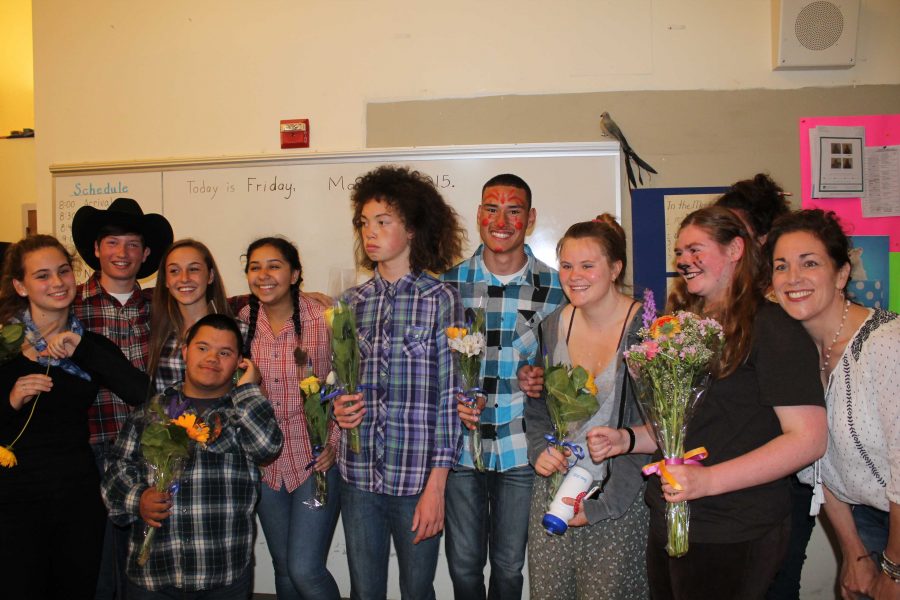 The 15-minute play, filled with action and humor, was about a couple of cowboys and cowgirls navigating the desert with their horses, in order to make it back to a rodeo. There was a clear moral at the conclusion of the one act: friendship always prevails.
The message wasn't just in the script though, as the message manifested in its authors, the students of Lovejoy's class.
"The theme that emerged was really important, which was that they can take care of each other and there will always be someone to take care of you," said Julianna Rees, a guest artist for CTE who helped direct the one act.
Rees was one of the many individuals who helped Lovejoy's class prepare and perform their one act. Youth & Arts is an independent company that began tying CTE and the special education program together five years ago,and since then students from CTE have been getting involved. "[Senior]Roni [Bowen] was an actor, and she piloted it this year," Lovejoy said.
"It was a big group effort, everyone really supports each other," said Bowen, an advanced drama director.
Bowen wasn't the only student involved in the production. Multiple underclassmen who are part of CTE acted with Lovejoy's students, helped with the staging, and encouraged the class while they wrote the script. "I'm so sad it's over. It is without a doubt an experience I will always remember," said sophomore Emma Weinswig, who rehearsed and acted in the one act with the students. "The whole creative process, brainstorming, writing the show, character work, blocking, doing exercises, getting to know each of them from rehearsal to performance was so much fun."
Roland Buffington, one of Lovejoy's students, played the lead cowboy in the one act. "When I did the lasso it [felt] like I'm famous," Buffington said, referring to the climax of the one act when he had to catch his missing horse.
Rees believed that the process of putting together the one act was just as noteworthy as the final performance. "Every step of the way was really important," Rees said. "[My favorite part] was seeing the students express themselves and their confidence."
Lovejoy and his students plan to write and perform another one act next fall semester, with the help of the Tam community, including students, guest actors, and teachers, who all banded together this year to share the message that supportive friends will always triumph.