Bon Don Candy Shop: Bitter-Sweet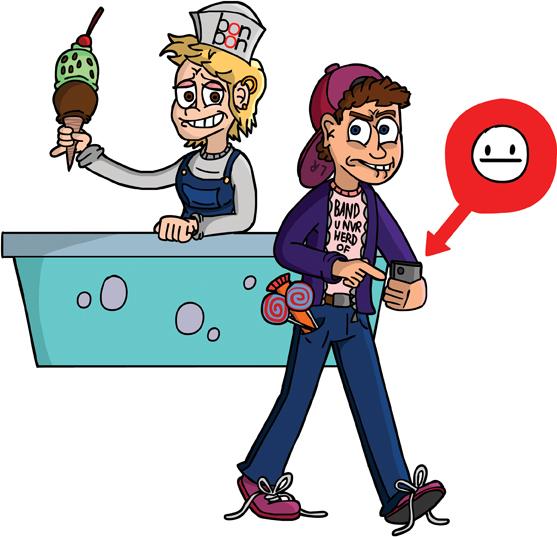 By Trent Waltz
November 5, 2015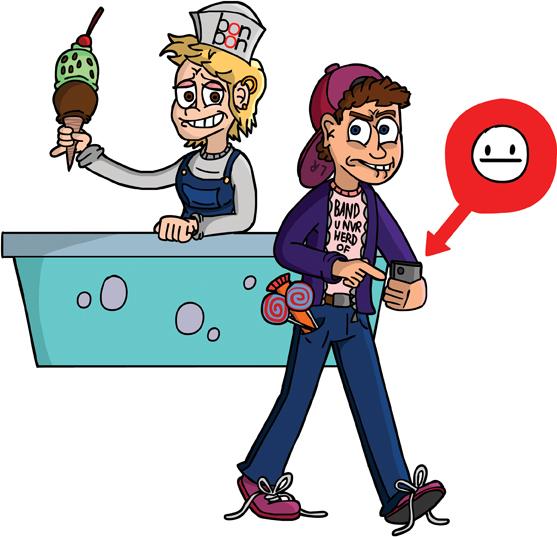 My first impressions walking into the new, spotless white walled candy shop/bakery/ice cream store 'Bon Bon' situated in the center of Mill Valley were split. My first instinct, 'give me all the junk to eat!' was curbed by my secondary thought; 'my wallet is going to hurt after this.'
Tamalpie Pizza owner Karen Goldberg and partners opened Bon Bon, which is currently in the process of being bought by Honeymoon Ice Cream, this past summer. It is situated in the space at 34 Miller Avenue, formerly occupied by Beth's Community Kitchen (to the right of Balboa Café). I'm surprised I hadn't tried it out before, probably because I can never seem to make it past Pearl's, but I bit the bullet this time and headed downtown to eat ice cream, candy and some baked goods to determine if it was worth the drive, the cash and the calories.
Flanked by two compatriots, I stormed the shop and got ready to feast. It is here that the first flaw became apparent. The cost. This place costs a lot. Like not a lot a lot, but expensive for dessert, especially since it's a grab and go place.  With eight bucks in my wallet, I assumed I could try a couple of items, maybe an ice cream sandwich and a cupcake, or maybe I could stretch it to a Root Beer Float. Not today. An ice cream sandwich is six dollars! So with this constraint in place, I ordered one item, the 'Hot-pressed Ice Cream Sandwich'. I was expecting a typical ice cream sandwich, vanilla ice cream in-between two cookies, but got something a little different instead. Using a strange machine that looked kind of like a waffle iron, the server placed the scoop of ice cream between two slices of sugared bread, and put it into the contraption. What I got was more of an ice cream crepe thing. Disappointed as I was about not getting the ice cream sandwich of my dreams; I was pleasantly surprised by this strange new desert. The contrast of hot sugar-cinnamon bread on the outside paired perfectly with the cooled ice cream interior, with the Nutella smothered copiously around the interior tying the whole desert together.  
Thoroughly satisfied with my food, one of my companions ordered a more traditional ice cream sandwich, mocha ice cream between two chocolate chip cookies. Although not on the menu, the server was more than happy to arrange it for us. This one I was not so thrilled about. Besides the obvious sin of ordering mocha flavored ice cream, the cookies were hard and crumbly, something, that to me, is just unattractive in an otherwise epic cookie. Overall, I was less than impressed by this dessert, and perhaps it was just bad judgment on our part for ordering something not on the menu, but this is a standard ice cream sandwich, and it was kind of a let down.
Since I was strapped for cash on my first visit, I returned a few days later with some more green in my wallet. Intrigued by the option of a Root Bear Float, I ordered the classic vanilla ice cream and root beer combination.  For a further 6 bucks I was awarded with root beer, and vanilla ice cream in a plastic cup.  The Root Beer was said to be a "boutique" soda called "Boylans" but to be honest it tasted like every other Root Beer Float I had in my life.  6 dollars is an exorbitant price to pay for a desert that might traditional cost you $2.50 at a county fair or the like.
Overall, I enjoyed my 'hot-pressed ice cream sandwich,' but the more traditional Ice cream sandwich we ordered "off menu" fell short. The Root Beer Float is not special, so I wouldn't order that again. I would say the service was great, and the atmosphere of Bon Bon captured that small time candy store feel, with a bounty of colorful candies in glass jars lining the walls. Having a sweet tooth, I will definitely go back and try some different deserts, especially the cupcakes which have some very interesting flavors: tiramisu, s'mores, peanut butter and jelly, cookie dough and coffee honeycomb crunch. My recommendation is to give it a try.  Just make sure you hit the ATM.