Aziz Ansari: Master of my Netflix History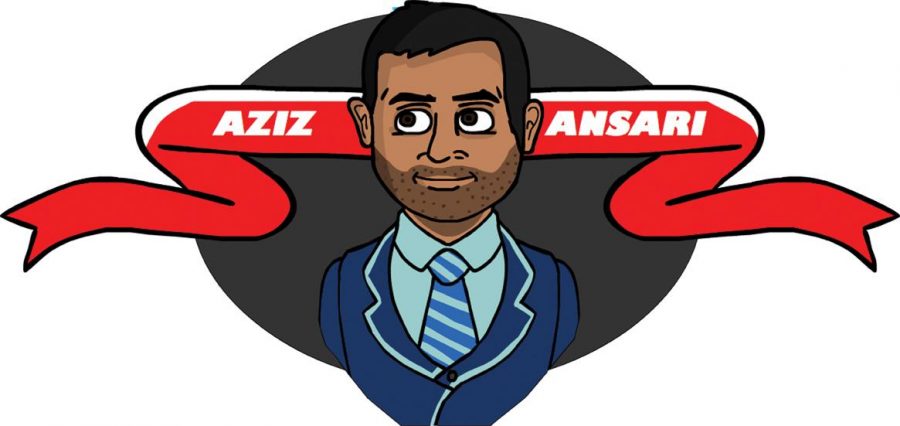 By Cam Vernali
December 10, 2015
While I try to pride myself on not being one of those "techie youngsters" as my grandfather would call my peers, Netflix is a guilty pleasure I can't live without. I check for new additions pretty frequently, skipping movies that don't appeal to me and binge-watching shows that grab my interest. So you could imagine my delight when I saw Aziz Ansari's new show, "Master Of None," on Netflix on November 6. When I first saw it in my recommendations I knew it was either a star-studded beautifully-shot diamond in the rough or an overhyped disappointment. Let me tell you right now: "Master Of None" is a true hit.
I've always been a fan of Ansari. Granted, his stand-up comedy on Netflix was a bit dry, but overall I've regarded him as a funny guy who generally turns out quality, unique humor. His role as Tom Haverford on "Parks and Recreation" is one of my favorite characters on any television show out there. I had not seen much of his work since the show ended, but I hoped he would come back around with fresh content soon. Thankfully, my wish was granted.
"Master Of None" is a 10-episode series on Netflix that follows Dev Shaw (played by Ansari), a 30 year-old Indian-American actor in New York trying to live in the modern world. Each episode follows a theme, such as parents, sexism, or racism in the acting field. Ansari created the show whith writer Alan Yang, both of whom used to work on "Parks and Recreation."
"Master Of None" features Noël Wells as Rachel, Ansari's love interest; Eric Wareheim as Arnold Baumheiser, one of Ansari's friends; and Lena Waithe as Denise, a lesbian black woman who is also a friend of Ansari's who gives the show a fresh voice. Other actors who add a kick to the show are Ansari's real-life parents, and H. Jon Benjamin, who is actually the voice of Bob from "Bob's Burgers" (his voice really gets to you once you realize that fact).
The show has a rotating cast, meaning that not every character is present in each episode. This allows for the series to seem more realistic — you don't hang out with all the same people day in and day out, after all. Having a rotating cast also lets the content of the show roam more.
"Master Of None" is a well-written, entertaining show that is full of three-dimensional characters. It smashes stereotypes and evokes messages without seeming preachy or cliché. Ansari's character deals with the issues of being a millennial today, and all the pros and cons that come with it. One of my favorite scenes when Ansari is trying to figure out where he wants to eat tacos; he then proceeds to go looking through every Yelp, Zagat, Instagram review and list written about the best tacos in New York City. After he spends an incredible amount of time searching and decides on somewhere to go, he arrives at three in the afternoon and finds out that they're out of tortillas. "What am I going to do now, go eat the second best taco?" Ansari says.
Another memorable moment is when Ansari's character tries to invite a girl to a Father John Misty concert and she doesn't reply for days. This then sparks a long debate about the etiquette of texting and replying, something that may not seem interesting but is brought to life with Ansari's acting and the acting of his co-stars. It's not just that the situations are relatable to people today; the quality of acting and insightful writing brings this show to life.
Don't let me forget to mention the soundtrack, though. Music in a TV show can make or break it, and the music sends "Master Of None" out of this world. It is evident that the songs were thoughtfully chosen, and may fit perfectly into the episodes as a result. From songs like "Catch" by The Cure, "Burning Airlines Give You So Much More" by Brian Eno, and "Devil's Pie" by D'Angelo to "There You Go" by Johnny Cash, this soundtrack is worthy of a five-star review all on its own.
Of course, the show is not without its flaws. There are some moments when the jokes fall flat and some times when the dialogue was off. Other scenes are a bit cringe-worthy. However, those moments were forgivable with the other hilarious moments in the show. It's expected that the first series of a brand-new show debuted directly onto Netflix would have its flaws, but "Master Of None" has far fewer than most other new shows.
Overall, "Master Of None" is an incredibly hilarious show with witty writing, a diverse cast, and a great soundtrack to boot. My only complaint is that season two should come sooner since I've binged on all of the episodes way too quickly. Once again, I have Netflix to thank for a great show.