Students Win Rube Goldberg Competition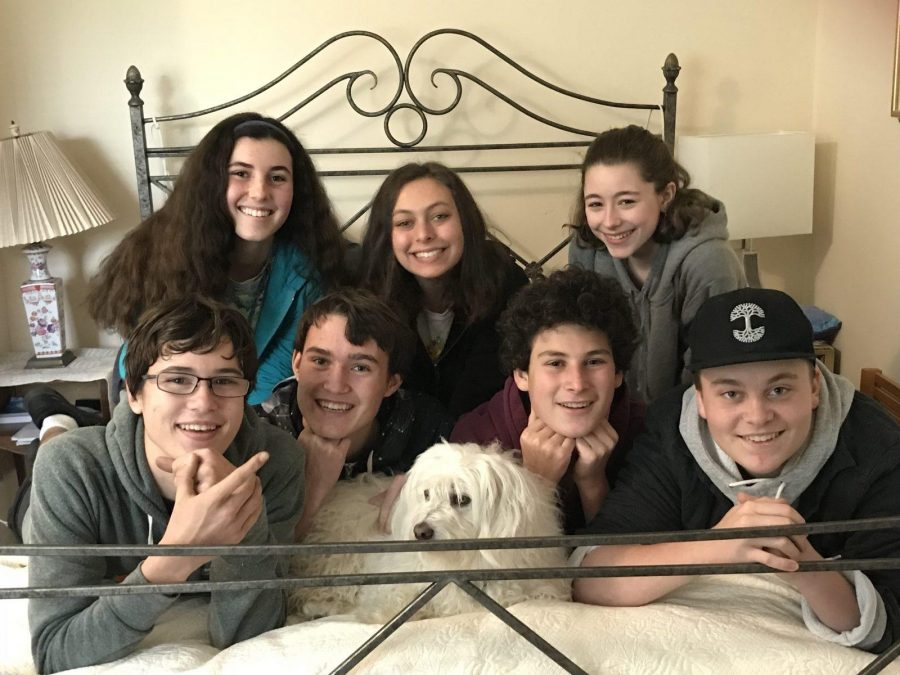 By Hana Curphey
June 10, 2018
Mill Valley students representing Tam were informed that they had won the International Online Rube Goldberg Machine Contest, High School Division, on May 16. The team consisted of sophomores Rebecca Preis, Maddie Cope, Hannah Khan, Theo Koffman, Ben St. John, and Hayden Yearout, as well as sophomore Oliver Febbo of The Urban School. They began work on their machine in October 2017 and gathered on an almost-weekly basis at Preis' house. In order to win the high school division, the team beat 21 other teams from across the world.
The goal of the 2018 competition was to create a Rube Goldberg machine that would pour a bowl of cereal. The team's machine served "Breakfast in Bed" (the machine's name) to Kahn.
Rube Goldberg was a Bay Area native known for his award-winning cartoons, many of which featured sketches for complex machines that complete simple tasks. In the 1980s, Jennifer George, Goldberg's granddaughter, founded the Rube Goldberg Machine Contest, allowing various corporate sponsors (this year, General Mills) to pick the simple goal that each machine must complete. Teams practice applying STEAM (science, technology, engineering, art, and math) to each step, according to the the event organizers.
"For me personally, Rube Goldberg Machines are a really fun, interesting, and rewarding way to get hands-on experience with physics and building," Febbo said. "Though the construction methods we use are usually far from standard, it's a great way to experiment with workarounds and gives us a better understanding of the machine as a whole."
Tam's machine began with Kahn hugging a rigged stuffed animal, which triggered a series of 53 steps including a tray on wheels which activated a motor, tipping the cereal box and eventually pouring the cereal. The filmed run took about 30 seconds. Everything had to have been perfectly placed for the machine to be successful, and the nature of a Rube Goldberg machine is such that each piece will need to be moved back to its original place after each attempt.
Preis explained how the group got involved with the seemingly obscure competition. "In eighth grade [at Mill Valley Middle School] in tech class there was a project to build a Rube Goldberg machine. Long story short, the same group [as this year] — almost — was put in a storage closet attached to the conference room to build a machine while the rest of the class worked on a different project," she said. "We entered that machine in the online middle school competition even though it kind of sucked. Last year we decided to do it again, so we built a machine at my house on weekends and ultimately won second place and people's choice." Preis added that she still couldn't believe they came first this year.
When asked what led to the success of the team, Koffman said that "over the years we've grown as a team dramatically. We have gone from a closet space in the conference room to international champions. This is by far the best we've ever done." The group plans to compete again in the 2019 competition.
Watch the machine work at bit.ly/MVrube.
Photo by Joe Preis.