EDITORIAL: The Tam News on Kavanaugh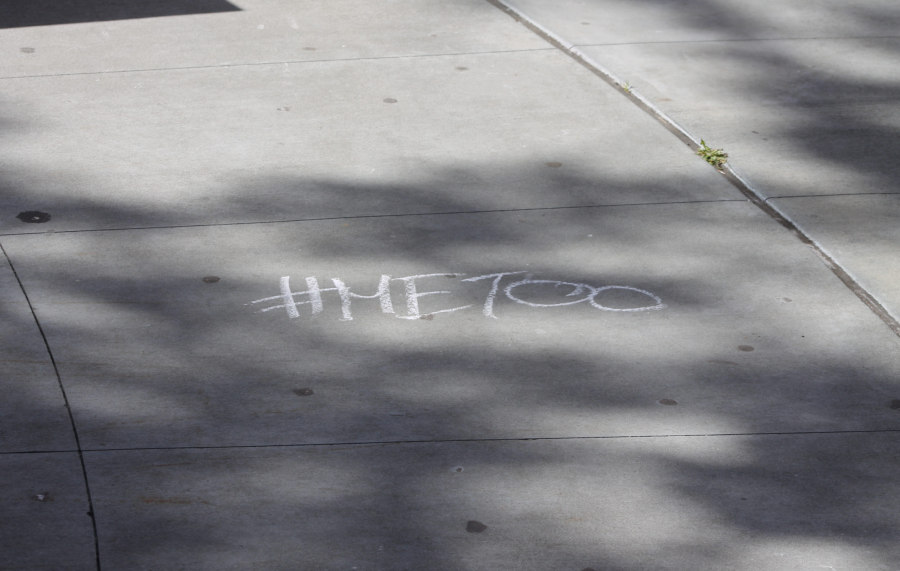 In the wake of Brett Kavanaugh's confirmation, many Tam students are feeling disillusioned with the current state of our political system. A trial held in the Supreme court should not be subject to senseless interruptions, unprofessional displays of emotion, and incendiary behavior. Beyond this embarrassing production, though, we are deeply concerned by the lack of respect and attention that was granted to a woman who, despite having every reason to remain silent, came forward in order to voice her experience with sexual assault.
While Tam has made attempts at addressing the issue of sexual harassment in the past, we feel that in light of our current political climate we need to take more drastic measures. Kavanaugh's confirmation answered the question of how our government views sexual assault, but we don't have to act accordingly. We, as a student body, have the power to show individuals who have been assaulted that we do care, that we respect their story, and that we will take action. What message do we want to send to girls at Tam who are potentially dealing with the same situation as Christine Ford? Would we rather censor a potentially uncomfortable conversation than make sure girls are properly equipped to deal with sexual assault?
Two years ago, the Tam News published a feature titled "It Happens Here" regarding sexual assault and rape culture at Tam. According to a survey conducted for the issue, more than half of our student population during the time it was published couldn't even define sexual assault. One can assume that even fewer can identify the exact point where the line of consent is crossed.
The environment Ford was faced with after she gave her testimony is the exact opposite of the environment we want to create a Tam. We need to emphasize respect and attentiveness, and ensure that each person feels that they will be heard. Victims' lives should not be upended so that we can avoid acknowledging the ugly truth.
"It Happens Here" featured three anonymous Tam students' experiences with rape or sexual assault, and was an eye-opener for many who didn't realize that students in their school were dealing the same situations the media was displaying through the #MeToo movement. Yet many girls in the Tam community still do not feel comfortable sharing their stories with anyone. Ultimately, we want to create a safe environment for these students. No one should be afraid, or be forced to face further consequences after they come forward. Talking to someone should be the first step in recovery rather than subjection to further degradation.
What we are asking for is a fundamental change in the culture of our school. The task may seem daunting, but we think it is entirely possible. On October 7, Senior Maren Curtis sent a letter to administration stressing the importance of a new sexual assault education curriculum. Curtis has since been working with administration to create the program, which is currently set to be implemented in March or April of this school year. Mainly targeting juniors and seniors—as they are closest to entering the "real" world—the proposed program will include a showing of a video compilation of Tam students' personal experiences with sexual assault, as well as visits from guest speakers and victims of sexual assault who will recount their own stories to students. The purpose of this isn't only to shock, but to force individuals of all genders to take a long hard look at their actions.
This issue features the voice of a student coping with her own experience with sexual assault. If we truly want to make all the changes we have endlessly discussed, the first step can begin right now, with you. Read her story without judgement. Take it for what it is: a genuine, raw experience. Not a political agenda. Not an attention scheme. Not a method of shaming men. And the next time someone needs to share a similar story, maybe you will be the one to create a safer, more productive and supportive environment.