Review: Peets, Starbucks, and Equator
Which of three local restaurants has the best coffee and scones?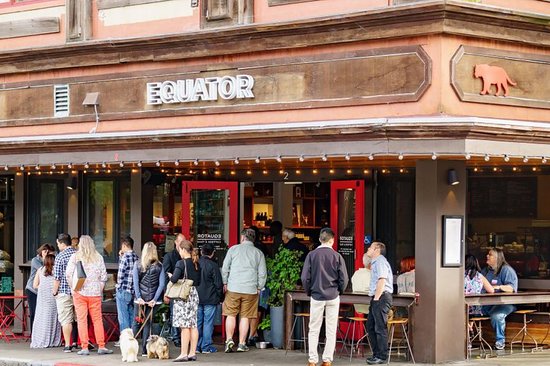 You do not need to be my dear friend to know my two greatest loves. I'm talking about true and complex, yet old fashioned and pure love. The kind of love that poets write poems about and the kind that boaters name their boats after. If you're a curious person by nature you might be wondering what entities are so deserving of this unconditional love, and borderline addiction. I will confess, my loves are coffee and scones. To establish some credibility, I am not some fake baked-good lover with a poor taste palate, who occasionally wanders into good earth to pick up a muffin or two. My love for scones runs deep like the deepest of oceans, and my taste palette is unparalleled. Scones obviously stand far above all the rest of the baked goods, and are superior to any product of the dessert variety including german chocolate cakes. A cupcake pales in comparison to the likes of a classic maple-walnut scone. Aside from scones, the only thing that can truly compare to its effortless and timeless taste is coffee. I'll admit abashedly that I am no hardcore, no sugar, coffee lover. I'll confess it is the vanilla latte that has stolen my heart. Keeping this in mind, I am always on the move, alert and searching for elite coffee shops in to satisfy my addiction. Staying local in Mill Valley, I came across three coffee shops: Peets, Equator and Starbucks. I dined at each of these restaurants with hopes to uncover the best place to get coffee and scones in town.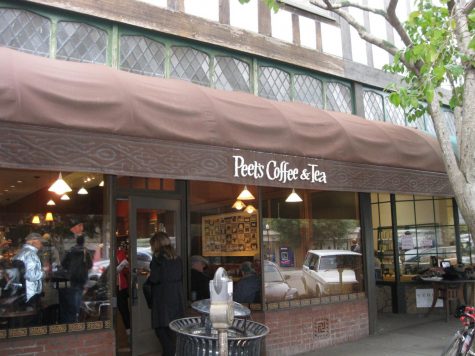 The first coffee-scone place I visited was Peet's Coffee. Going in with a high moral I ordered my iced vanilla latte, and selected the mixed berry scone. While I immediately received the scone I waited diligently for my coffee, so I could enjoy the two at the same time. When my coffee arrived I immediately noticed the large quantity of ice swimming around in my vanilla latte.
Concerned by the mass amount of ice, I took a sip trying not to have a heavy heart. Once tasting the coffee, I was pleasantly surprised. While the vanilla flavoring might have made it too sweet, the overall flavor was respectable and the sweetness wasn't overpowering the coffee taste. My biggest remark is that the large amount of ice took away from the amount of coffee. While my coffee experience was fairly pleasant, unfortunately my experience with the scone was not the same. Deceived by the promising sparkle of the sugar pieces on top, I took a bite of the scone and was massively disappointed. The scone itself was dry, and the mixed berries were sparse which was not pleasing.Demoralized and with a feeling of unfulfillment I traveled to the next closest coffee shop in town: Equator Coffee. 
Once inside, after withstanding the long line, I ordered my iced vanilla latte and this time chose the seasonal scones, which included seasonal fruit inside. Immediately once my coffee was ready, I took a sip, eager to have a better go than my prior experience. I was not disappointed. The coffee was sweet yet bitter all at once, and these flavors played off each other perfectly. I could taste the freshness of the vanilla bean, and I drained the entire cup within 5 minutes. While it is slightly concerning how fast I drank the coffee, I wouldn't have been able to reach that speed if the coffee didn't have a perfectly crafted scone to go with it. The seasonal scone was absolutely amazing. With a crunchy exterior and crumbly yet moist interior the scone had the qualities that all of the elite scones have. The seasonal fruit; blueberries and blackberries I believe, were perfectly distributed and flavor burst into my mouth as I inhaled the scone.
Slightly full and heavily caffeinated, I drove to my next destination with a sense of purpose: Starbucks.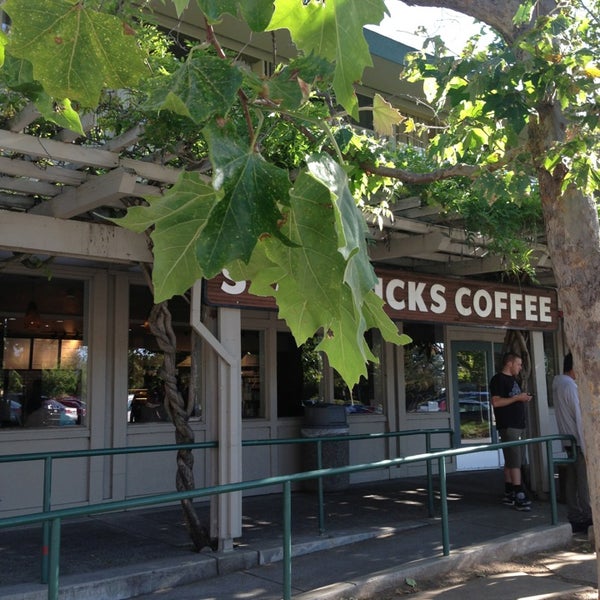 Anyone who orders baked goods at Starbucks knows of the acclaimed petite vanilla scones. Heeding my friends advice I ordered both an iced vanilla latte and 3 petite vanilla scones because apparently from what I have heard "2 is not enough and 4 is too many." Right upon receiving my iced vanilla latte and 3 petite vanilla scones, I dug in.The first and most pressing matter: the coffee. My iced vanilla latte was very unpleasant. Someone had clearly abused the vanilla flavoring because my coffee was overwhelmed by sweetness making it hard to drink much less finish. Additionally, the coffee itself tasted watered down and lacking the rich coffee taste. To contrast from my experience at Equator, I was not able to finish my coffee and well over half of the contents remained in the cup. The scones on the other hand were phenomenal. The petite vanilla scones were devoured in a short period of time, and I might  have to disagree with the statement that four petite vanilla scones is too many. The vanilla icing and the dense scone played together perfectly and created a borderline addictive taste.
After my eventful morning I drove home properly caffeinated with a clear consensus in my mind. Since visiting all 3 coffee shops I can confidently say that my experience at Equator was by far the best, surpassing both Peet's Coffee and Starbucks in both scone and coffee categories. While my scone at Peets was disappointing, the coffee was admittedly good, so I will still continue to go to Peets from time to time. Also, while my coffee experience at Starbucks this time around was unpleasant, I have had prior vanilla lattes from Starbucks that were better, and we cannot forget about the petite vanilla scones which now hold a special place in my heart. Regardless of this, Equator still has proven that it is the optimal place to receive scones and coffee, a beacon of hope in the land of average baked goods and beverages.  I will move into the future with confidence, security, and purpose, knowing that my loved ones are satisfied.