Tam renames Lower Keyser to Barrow Hall
On Oct. 30, the Tamalpais High School community came together to honor retired Clara "Jewel" Barrow for her nearly 50 years of incredible work at Tam. From the start of her time as a classified employee in 1968 to her retirement in 2016, Barrow served as a staff assistant, instructional aide, paraeducator, community worker, and mentor. Given the immense impact she had on the whole school, the Tamalpais Union High School District (TUHSD) decided to rename Lower Keyser to Barrow Hall.
When the building renaming was approved this past spring, Principal J.C. Farr said to the board of trustees, "Her whole life had been at Tam. She bleeds blue and red." The renaming was a momentous advancement for Tam as it marks the school's first major dedication to a person of color. Tam is the last of the high schools in the district to name a building in honor of a non-white educator or employee. Previously, Redwood High School established its Bessie Chin Library and Archie Williams High School was renamed in June. However, it's the first time a TUHSD building will be named after a classified employee (someone who isn't in a certified position, unlike a teacher). 
The dedication ceremony took place inside Tam's student center, a relocation in response to Saturday's rain. As the master of ceremonies, Farr led the event with ease, providing introductions and smooth transitions between each speaker. Frank Gold, a retired Tam principal, addressed the crowd first. 
"Often standing in for parents, [Barrow] was always a link, always an advocate for students. Despite continued changes with race riots, voting campaigns, the women's movement, Title IX, funding catastrophes here at Tam, school enrolment going down…. all of these changes, Jewel rose with them… I praise Jewel for her long efforts… And I praise you, everyone here, the school, the community, for its ongoing efforts, represented by Jewel Barrow, to deal with any problems we create…," Gold said.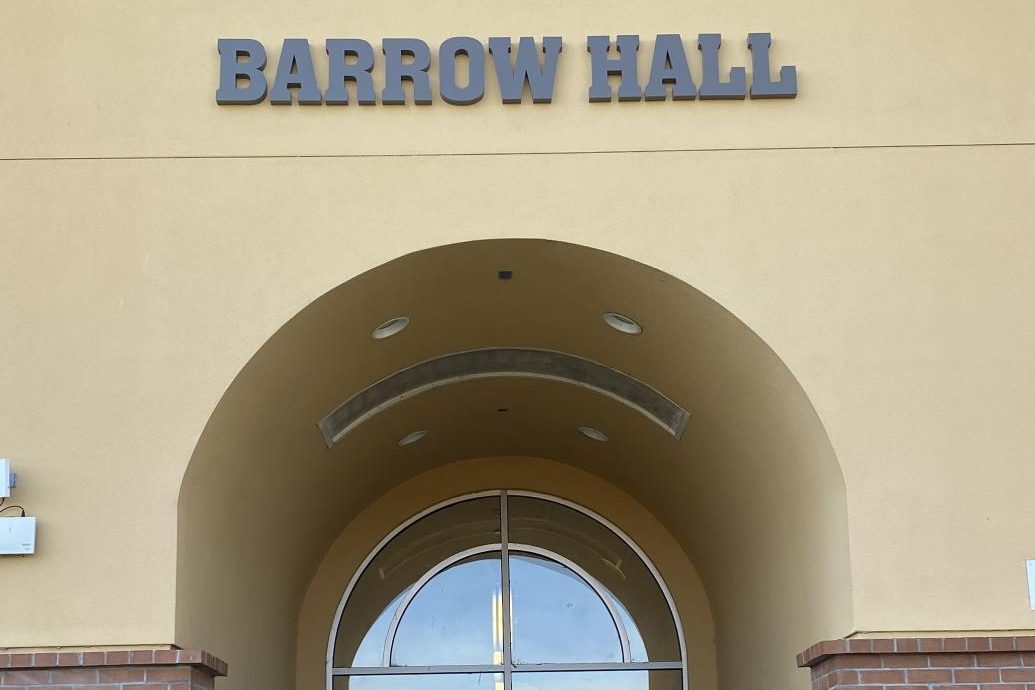 After Gold spoke, Tam junior Teresa Knight performed as a soloist accompanied by her guitar. She sang "Zombie" by The Cranberries and a piece she wrote herself titled "My Meteor Heart." Knight's music, as well as vocalist ChauntiAna Thomas' who sang later, clearly moved the audience and added to the celebration of the event.
DeShane Johnson, a former Tam student who graduated in 2000, was another guest speaker. He recounted his long relationship with Barrow, dating back to his childhood, as well as everything she means to the Tam community. "I don't know if there's a person more deserving in the history of this school. Jewel was a mentor, a teacher, a tutor, a parent, a doctor, a nurse, a disciplinarian, and a pillar for all who entered her classroom," Johnson said. "Anyone who passed through Tamalpais High School through Jewel's tenure was lucky to have known her. What she means to Tamalpais High School and the Marin City community is unmatched. Jewel, I want to personally thank you for not allowing me to settle, not allowing me to be content, and forcing me to push myself to the limit."
Sophomore Antanasia Cook performed a beautiful spoken word on Barrow before Tam English teacher Cathryn Bruno had the mic next. Having team-taught with Barrow for over 20 years, Bruno had a lot of gratitude to share for her former colleague. "Thank you. Thank you for all you did. For me, for the students, everyone," Bruno said. "I was just so full of joy when I saw [the committee's decision]… I learned so much from you. One thing is just how to treat people. You treated people with so much love….you made us feel loved, and you did that by observing. You noticed all of those little things."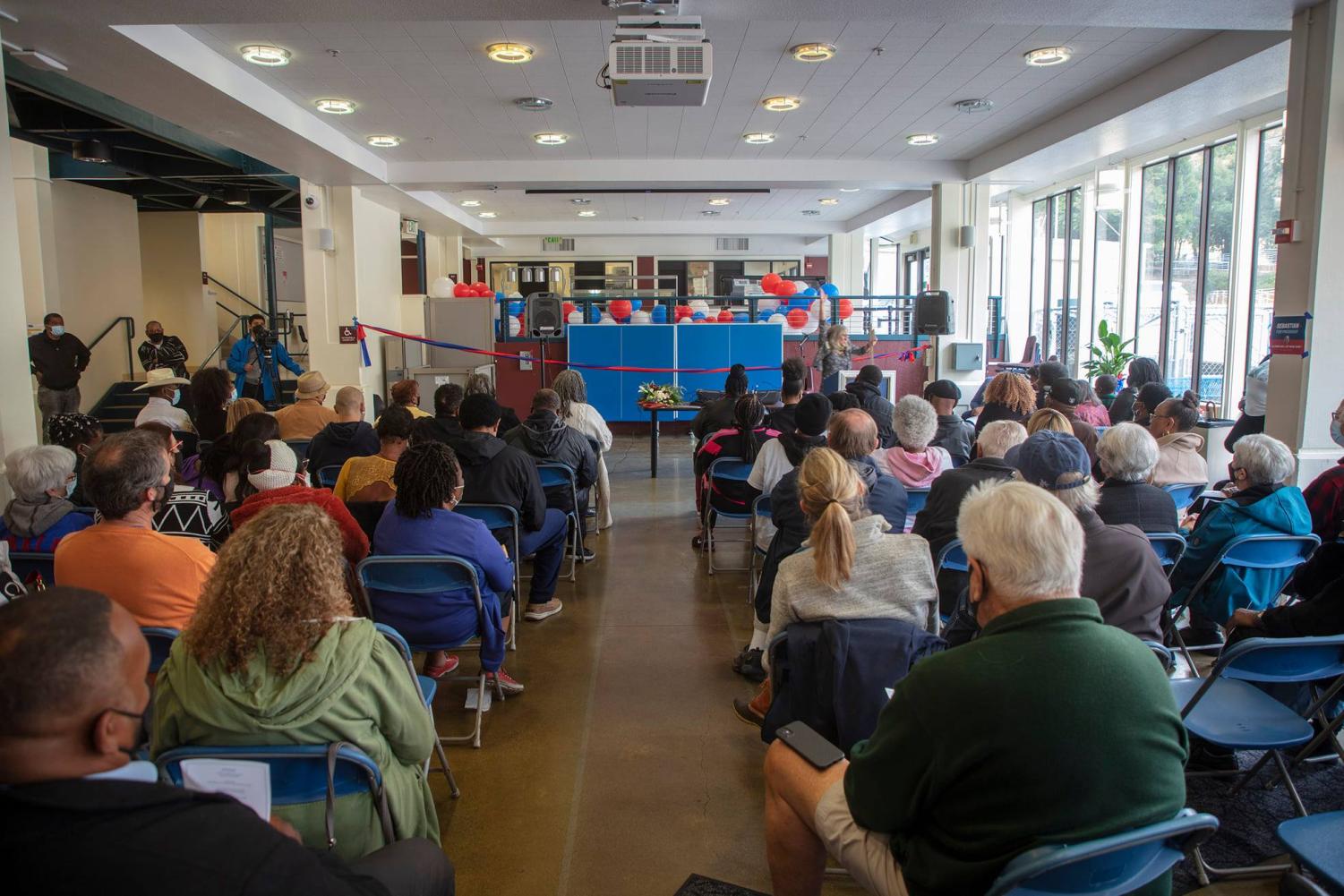 The final two speakers before Barrow were her brothers Dr. Bill and Stevie Lee. All eight of her siblings, along with dozens of extended family members, attended the dedication ceremony. Many traveled from Memphis, Texas, and other parts of the Bay Area to celebrate the honoring of Barrow. "A philosopher once said, a few years ago, that when Nelson Mandela was in prison, he taught his guards how to be human beings," Dr. Bill Lee said. "They said he was a very big tree and what he did was create a forest. Jewel Barrow, you've created a forest. And I just wanted to share that with you because that's so powerful."
To end the powerful ceremony, Barrow rose to address her attending friends, family, and fellow alumni. "Before I retired, I was told that something was going to be named after me… They chose a building. And I am elated," Barrow said. "I've had so many great times here on this campus. I have learned so much from the students, from the parents, and staff. I've been overwhelmed. I'm still overwhelmed. I'm just going to say thank you."