Orchestra Scores Top Honors in NYC Competition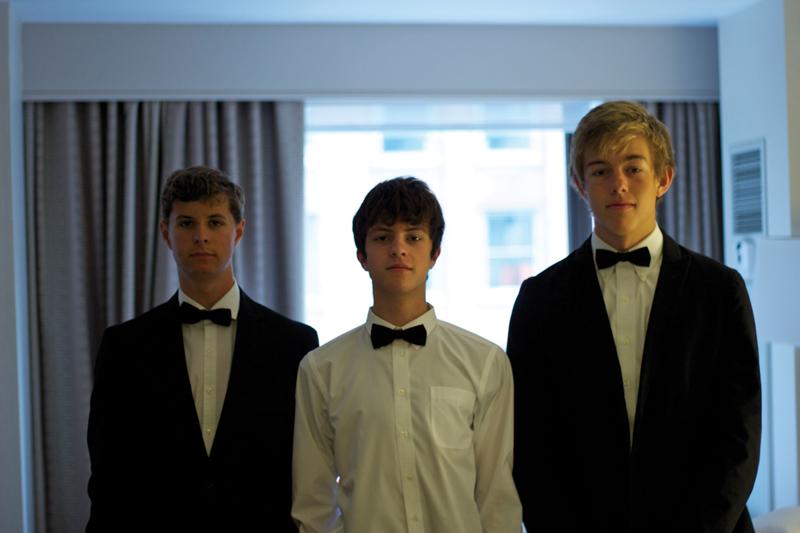 By Emma Talkoff and Emma Talkoff
April 5, 2013
Tam's Symphonic Orchestra secured a Gold rating, the highest possible, and took home the coveted Adjudicator's Trophy at the Heritage National Music Festival in New York City on March 23.
Tam's choir and orchestra have traditionally attended the annual festival, which this year hosted nearly 2,000 students from high schools and exclusive music academies across the country.
This year Tam's showing was particularly strong, according to music teacher Spiro Tsingaris. "I know that we are very talented," he said, "but it's really nice to go and do so well."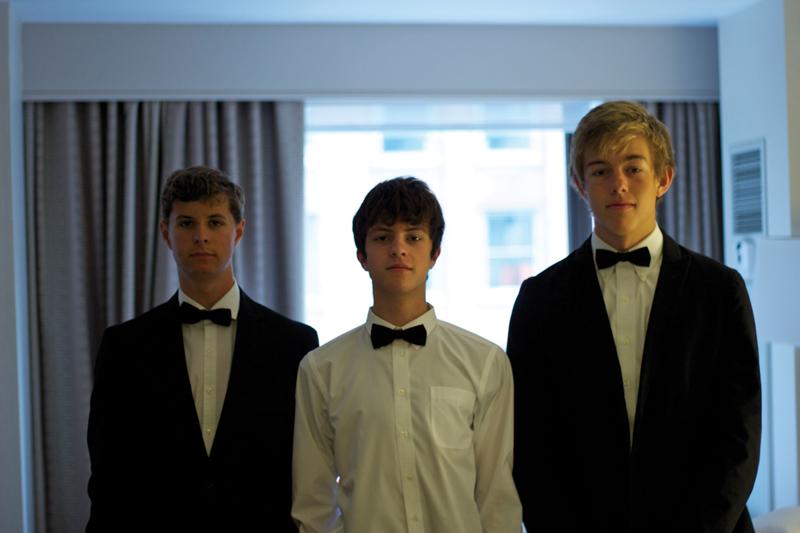 Due to the relatively small size of Tam's music department compared to those of many other schools at the festival, Tsingaris was "very pleasantly surprised" by the high honors secured by Tam's musicians.
Orchestra member and sophomore Gianna Garza reacted similarly. "Doing so well was a complete surprise," she said. "It was really exciting."
In addition to receiving a superior rating and the Adjudicator's Trophy, two Tam musicians—juniors Lainie Johnston and Lyndsey Romjue, who is also a Tam News reporter—were awarded two of only seven Individual Music Excellence Awards granted at the festival.
"It was incredible," Johnston said of receiving the award for her performance on violin. "To be awarded something out of all those kids—I would never have expected it."
Tam's Jazz Band, comprised of a larger than normal number of freshman musicians, according to Tsingaris, also did exceptionally well, securing a Silver rating from adjudicators. "It's a huge accomplishment to have so many freshmen in the class and do so well," Tsingaris said. "I'm proud of them.
In the months and weeks leading up to the competition, musicians worked extensively in and outside of class to prepare. "We'd been practicing all year just for this trip," Johnston said.
The New York excursion also included sightseeing and a Broadway production of "Matilda," but for Tsingaris the focus was on the competition. "The best memory you will have will be doing well at the festival," Tsingaris told students before the trip.
Tam's Symphonic Orchestra secured a Gold rating, the highest possible, and took home the coveted Adjudicator's Trophy at the Heritage National Music Festival in New York City on March 23.
Tam's choir and orchestra have traditionally attended the annual festival, which this year hosted nearly 2,000 students from high schools and exclusive music academies across the country.
This year Tam's showing was particularly strong, according to music teacher Spiro Tsingaris. "I know that we are very talented," he said, "but it's really nice to go and do so well."
Due to the relatively small size of Tam's music department compared to those of many other schools at the festival, Tsingaris was "very pleasantly surprised" by the high honors secured by Tam's musicians.
Orchestra member and sophomore Gianna Garza reacted similarly. "Doing so well was a complete surprise," she said. "It was really exciting."
In addition to receiving a superior rating and the Adjudicator's Trophy, two Tam musicians—juniors Lainie Johnston and Lyndsey Romjue, who is also a Tam News reporter—were awarded two of only seven Individual Music Excellence Awards granted at the festival.
"It was incredible," Johnston said of receiving the award for her performance on violin. "To be awarded something out of all those kids—I would never have expected it."
Tam's Jazz Band, comprised of a larger than normal number of freshman musicians, according to Tsingaris, also did exceptionally well, securing a Silver rating from adjudicators. "It's a huge accomplishment to have so many freshmen in the class and do so well," Tsingaris said. "I'm proud of them.
In the months and weeks leading up to the competition, musicians worked extensively in and outside of class to prepare. "We'd been practicing all year just for this trip," Johnston said.
The New York excursion also included sightseeing and a Broadway production of "Matilda," but for Tsingaris the focus was on the competition. "The best memory you will have will be doing well at the festival," Tsingaris told students before the trip. ♦