10 Things: Alternative Higher Learning Opportunities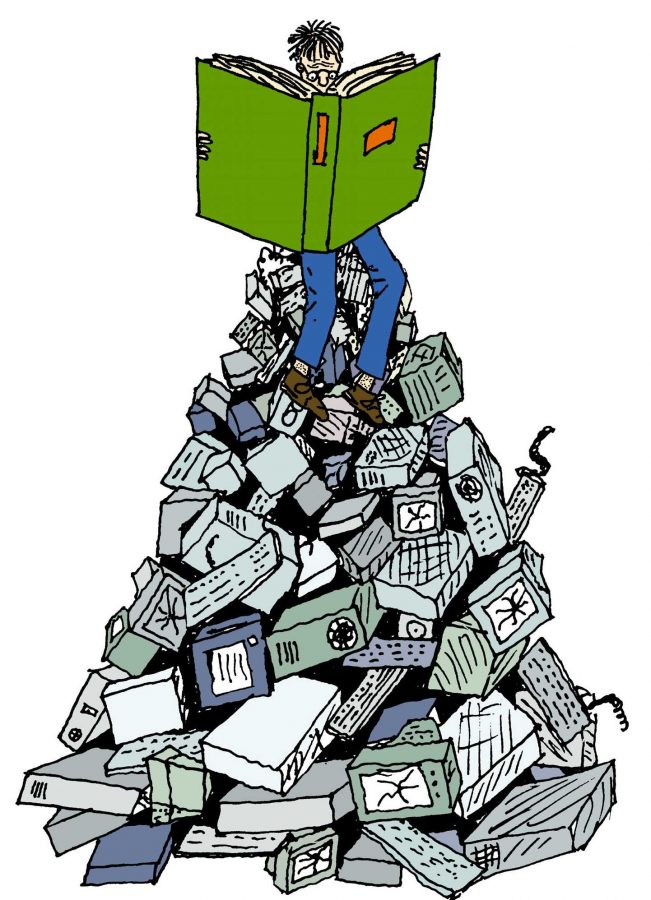 By Hannah Yerington & Kate Luebkeman and Kate Luebkeman
December 13, 2013
1. I'm Ready to Go to College… NOW!
If you are an underclassman and already feel ready for something more, look up for early colleges. These are schools that are specifically designed for teenagers who are younger than the average college age.
Example: Bard College at Simon's Rock in Great Barrington, MA.
2. Can I Design My Own Schooling?
Varied levels of experiential self-designed education exist. One common theme is the mission to let students explore their passions in new and innovative ways.
Example: New College in Sarasota, FL.
3. I Want to Travel!
The program Leap Year is designed as a gap year program but is open to anyone whether they are pursuing a college education or not. It offers a two year program that's fully accredited and is applicable for FAFSA financial aid. Each year includes 10 weeks of group travel in India or Latin America, a three-month internship anywhere in the world and two months of intensive educational retreats focusing on job readiness, life skills and navigating successfully into adulthood.
Examples: Living Routes
4. Ever Thought, "My Tutor Teaches Me More Than All My Teachers"?
Some U.S. institutions have started to mimic the one-on-one teaching of Oxford University. At Oxford, students are given their own individual tutors and work with them through most of their subjects. The rest of their learning is a mix of independent study and traditional classes. This model creates an academic and personal bond between the student and the teacher while they navigate the many aspects of university life.
Examples: Sarah Lawrence in New York, NY and Quest University in Squamush, British Columbia, Canada.
5. Design-Your-Own-Major Colleges
Some colleges allow you to individualize your major and create a concentration that fits your unique passion and desires. These programs differ between schools, but generally mean you create your own path of study to a major of your creation. Example: Eugene Lang College of the New School University in NY.
6. No Grades, No Problem!
Many colleges have turned away from traditional grading systems and instead use a pass/fail or teacher evaluation based grading systems. This isn't an opportunity to slack out, but rather puts learning into the student's hands.
Example: Evergreen State College in Olympia, WA.
7. Stay Connected Spiritually
A few universities and colleges manage to incorporate a spiritual and self-reflective focus into their curriculum. Spiritual varies from school to school and program to program.
Example: California Institute of Integral Studies in San Francisco, CA.
8. Working During College
Some schools offer Co-Ops, short for Cooperative Educations. Students choose six months two or three times in their college education to work as a paid intern for a business of their choice. During these six months they do not have classes and can relocate to 12 states and dozens of countries worldwide, gaining real world experience. Internships range from doing video ads for Reebok sneakers to learning music production skills.
Example: Northeastern University in Boston, MA.
9. So… I Just Want to Live in the Woods
Done with being in the classroom and want to explore the wild? Interested in creating a lifestyle or business that works in harmony with nature? These schools are exclusively centered around teaching us how to live lives that work with, not against, our Earth.
Example: The Regenerative Design Institute in Bolinas, CA and Alderleaf Wilderness College near Seattle, WA.
10. Take a "Gap Year"
The American Gap Association defines a Gap Year as "a structured period of time when students take a break from formal education to increase self-awareness, learn from different cultures, and experiment with possible careers. Typically these are achieved by a combination of traveling, volunteering, interning or working." A gap year experience can last from two months to two years and is normally time taken between graduating high school and attending college.
Example: Anywhere!