Update: Corkrey Elaborates on Her Reasons for Leaving Tam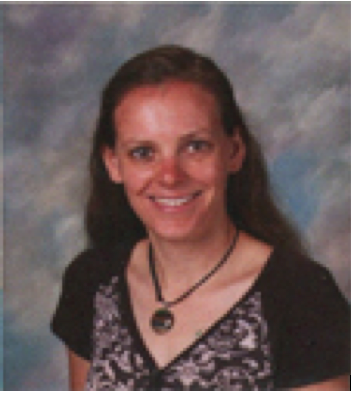 By Sarah Asch
November 3, 2014
A letter signed by former science teacher Lara Corkrey, in which she gives "insight into [her] decision to leave Tam High," was distributed via email to "parents, students, and fellow teachers" by a parent group called the "Friends of Tam District" on October 16.
In the email, Corkrey includes a disclaimer stating "I did not write this letter in collaboration with any staff in the district. Additionally, I don't blame any one person or feel victimized." She goes on to write that she left her job as a science and special education teacher at Tam primarily because of the way she felt teachers who were not interested in collaborating with New Tech were and are being treated by the administration.
The New Tech Network is a company that provides support for teachers, schools, and districts that choose to embrace project-based learning as their core methodology. There was a proposed contract between New Tech and Tam last spring, which was taken off the table before it was approved.
In response to Corkrey's email, Principal Julie Synyard emailed a letter to parents on October 18 to address many of the statements that Corkrey made. "Several points in Ms. Corkrey's letter are not consistent with the facts," Synyard wrote. "It is also worth noting that the reasons Ms. Corkrey gives in this recent letter for resigning from her job stand in striking contrast to the reasons she gives in her official letter of resignation."
Corkrey stated in her email that she witnessed special treatment being offered to teachers if "project-based learning was implemented in the classroom." She said she identified this special treatment in the forms of job offers and better classroom situations. Synyard addressed this point by stating that teachers are not hired "based on their ability to implement a single instructional strategy," and that because of the growing size of Tam's student population "currently 90% of science teachers share classrooms and 50% of all teachers share classrooms."
Corkrey also wrote that "although the contract with New Tech was delayed at Tam, teachers are continuing to implement the New Tech Model at our school, following all the steps needed to sign a contract with New Tech, even though the administration is not calling it New Tech."
Synyard spoke to this assertion both in her email and in an interview with the Tam News. "Teachers do want to work together, teachers do want to do collaborative practices, teachers are interested in doing possible interdisciplinary projects," Synyard said. "But we are not working with New Tech to do that."
Project-based learning is a standard teaching method, and has been used at Tam for many years in the forms of programs like the Academy for Integrated Humanities and New Media (AIM), Conservatory Theater Ensemble (CTE), and The Tam News. Project-based learning is also often used to compliment other teaching styles in many traditional classroom settings.
According to Synyard, there is an important distinction between New Tech and project-based learning. "I just want to make sure that people understand the difference between New Tech and problem and project-based learning," she said. "New Tech was a support provider, and problem and project-based learning is an instructional methodology…and again we have been doing problem and project-based learning [at Tam] for years." Synyard confirmed that Tam is not currently working with the New Tech Network, and there are no current plans to do so in the future.
In her email, Synyard wrote that the Friends of Tam "is not associated in any way with the school, district or any of our organized parent association. Furthermore, they decline to reveal the identity of their leadership or broader membership." While none of the individual members of the group were willing to comment on the situation, they directed a Tam News reporter to their website, where they define their group as a "large and growing collaboration of Marin community members, and parents and teachers from Drake, Redwood, San Andreas, Tamalpais and Tamiscal high schools." According to the site, their goal is to "preserve our local tradition of excellent public schools."
For the remainder of this school year, Corkrey's classes are being taken over by current staff members. Science teachers Mary Wuerth, John Black, and Mick O'Meara will assume Corkrey's freshman integrated science 1/2 classes and her resource/academic workshop will be taught by multiple teachers including special education and resource teachers Isaias Franco, Sarah Eheart, and Preston Picus.