By Kennedy Cook

November 6, 2017
On November 6, 2017 this graffiti art was found on the stall of the student center's woman's bathroom. This art will most likely be removed by custodial staff,  so, for posterity, our very own Kennedy Cook snapped this beautiful photo. We can now forever bask in its undying glory.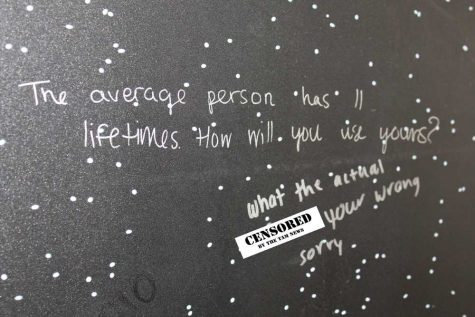 By Anna Vandergriff

February 13, 2014
When one enters a girls bathroom on campus, they enter an artistic haven with a plethora of insightful and inspirational messages, such as "Take a breathe [sic],", alongside beautiful (phallic) drawings sketched on stall walls. What is the purpose of visiting the bathroom other than to read the...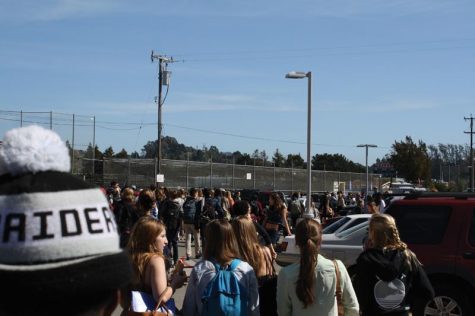 March 8, 2013
Smoke from a trash can fire in the Upper Keyser boys' bathroom prompted fire alarms and evacuation of some students as lunch ended on February 28. Junior Trevor Guyton was first to notice and report the fire. "There were one to two feet of flames shooting out of [the garbage can]," Guyton said...