Flames Quickly Extinguished in Keyser Bathroom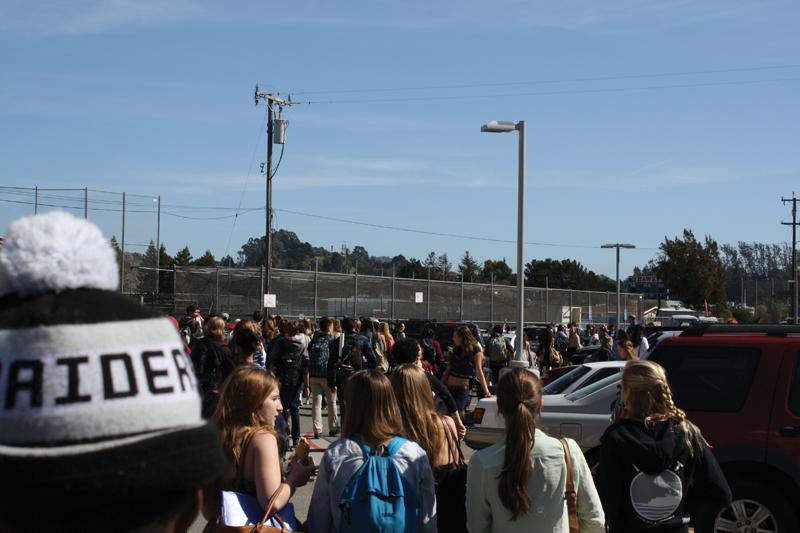 Smoke from a trash can fire in the Upper Keyser boys' bathroom prompted fire alarms and evacuation of some students as lunch ended on February 28.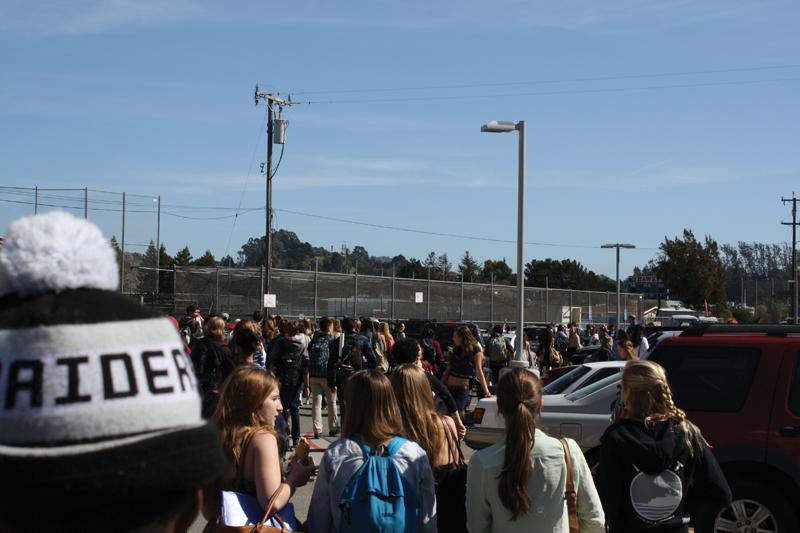 Junior Trevor Guyton was first to notice and report the fire. "There were one to two feet of flames shooting out of [the
garbage can]," Guyton said. "I had that moment of, 'Okay, I have to do something about this.'"
Guyton hurried down the Upper Keyser hallway, trying locked classroom doors until he located teachers Brian Zailian, Catherine Welter, and Augusto Andres, who jumped up and accompanied Guyton to the scene of the fire.
"I went into the teacher's copy room, took my lunch fork, and broke the glass to get to the fire extinguisher," said Zailian, a French teacher. Zailian then quenched the flames with the extinguisher.
"It was the most badass thing I've ever seen," Guyton said of Zailian's actions.
By then, smoke emanating from the bathroom had set off fire alarms and drawn a crowd of students.
"I got back from lunch and I heard the fire alarm," junior Matt Bruno said. "I didn't know if it was a drill." Because the fire happened just as students began to arrive back on campus from lunch, ad
ministration was left with the decision to either continue with fire evacuation procedures or allow students to resume their classes.
Assistant Principal Kim Stiffler ultimately made the call to return students to class. "I as
ked [campus supervisor Ralph Wilson], do you have a visual and he said yes; I asked if the fire was out [and] he said yes," she said. "So I told him to keep students out of immediate area of the Keyser bathroom with instructors," she said.
"I called Mill Valley Fire Department [and] I asked them to come even though the fire was extinguished [because] there was still smoke and I wanted to make sure that it was okay for student safety."
A memo was sent to Tam parents shortly after the incident assuring them that the students and campus were unharmed. It also included reference to "an investigation into how the fire started," which Stiffler said has since yielded an explanation. "We conducted an investigation and we did have results," she said. "We know how it started."
Stiffler did not disclose details of the trash can fire's origins, including who might have been involved.