The Giant Kiwi
Last season, the boys' varsity basketball team made it to the MCAL Championship for the first time in 19 years. The team was lead by Tam's all-time leading scorer, Jack Duboff, and a talented group of experienced varsity players. Unfortunately, Duboff graduated, and so did the rest of the starting five. However, the hype surrounding the basketball team hasn't simmered a bit for this upcoming season, and some students even believe that this could be the year that Tam finally wins it all.
But why?
In large part, because of Tam's newest addition to the program: a 6'4" Kiwi with unrivaled athleticism.
Born and raised in Whangarei, New Zealand, Devon Dyer wasn't always aware of his skill. "I've been playing basketball since I was about eight, but I didn't really start taking it seriously until the beginning of last year," Dyer said. "One of my coaches thought that I actually had talent, but I never really saw it."
Upon his arrival at Tam, in January of 2018, Dyer proved to have incredible skill, but also much to work on. "It took him a while to get used to the American style of the game. It's a little more physical," varsity boys basketball head coach and social studies teacher Tim Morgan said.
Dyer came to Tam last year after the season had already commenced, so he was unable to play for the varsity team, but he still made quite an impact on junior varsity. "If [Devon] had been there in November, he would've been a varsity basketball player," Morgan said. "On [junior varsity] he was very instrumental in them winning a couple of big games down the stretch, for them to clinch the [junior varsity] title."
After the regular season ended, Dyer continued to impress in the MCAL summer league, where once again Tam lost to Branson in the championship. "He had an unbelievable summer," Morgan said. "He battled Viktor [Rajkovic] really well, who's arguably the best player in our league, probably the front-runner for player of the year. Devon is right there. He's not there yet, but he's chomping at the bit. He could get there. I have high expectations for my guys."
Dyer has a unique style of play. According to Morgan, he has the build and skill set to play down low, but he's athletic enough to spread the defense and work from the perimeter. "He can get to the rim at will and he can score at the rim at will," Morgan said.
Both on and off the court, Morgan commended the way in which Dyer carries himself. "He's very humble," Morgan said. "He understands the value of his teammates."
Dyer is extremely optimistic about the upcoming season, as he is looking to dethrone Branson, last years MCAL Champions. "I really think we actually have a chance of winning this whole thing," Dyer said. "We have the right team to take on [Branson]. We're a real athletic, quick, defensive-minded team."
Morgan shares in Dyer's optimism and is intently focused on the year ahead. "I'm excited to coach him this year," Morgan said. "He should be able to do it all."
About the Writers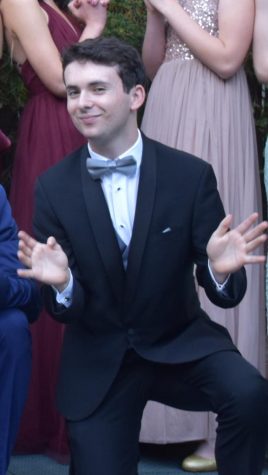 Rocky Brown, Sports and Website Editor
Rocky is a senior at Tamalpais High School and website and sports editor for The Tam News. His hobbies include watching the commercials with the insurance...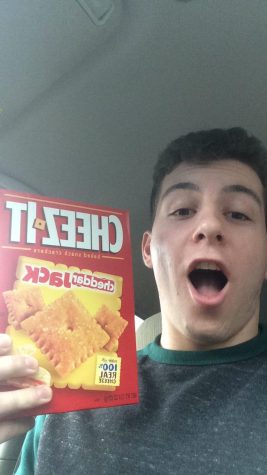 Milo Levine, Editor in Chief
Milo Levine is a senior at Tamalpais High School and is an Editor in Chief of The Tam News. Prior to this school year, he was a News Editor for the publication...