Hamner Time
When now Senior Sofia Hamner joined varsity water polo, she had no intention of playing in college. 
"I kind of started it not as like a joke, but … all the swim girls were like, 'Let's do water polo,'" she said. "I didn't really take it seriously until I fell in love with the sport."
However, Hamner excelled at water polo so much so that she's now committed to play Division I water polo for Villanova University.
"The beginning of sophomore year when I started, I didn't think about college at all because I had never played the sport," she said. "Probably the end of sophomore year going into summer … that's when I started talking to schools, and I got really serious about it my junior season for Tam."
The pool has always been a part of Hamner's life. She began swimming at just three years old, influenced by her older brother who was a swimmer as well. 
Hamner has swam on the varsity swim team since freshman year, and decided to try water polo for the competitive and team-oriented atmosphere.
Girls varsity water polo head coach Paul Hettler attributes her success to her strategy and aggressiveness. "Sofia is a very smart player. A goalie must be able to see the whole pool, where her team is, and where the opposing team is, all at once," Hettler wrote in an email. "That situational awareness is critical to communicating with the team and Sofia is very good at it."
Transitioning from playing in the field to the goalie position is where Hamner found her passion for water polo. "That winter for club water polo is probably when I fell in love with the sport because that is when I started playing goalie," Hamner said.
Last year, Hamner helped her team secure the NCS (North Coast Section) Division II victory and first-ever NorCal Championship win in a history-making season last year.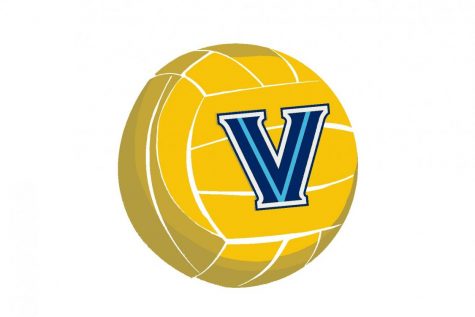 "I think NCS, our final game, was my peak moment so far for Tam water polo because it was a really competitive game and we were down seven points, which is a lot in water polo. And then we pulled it together and came back and it was really emotional and it was one of our proudest moments," Hamner said.
Hamner's performance was critical to the team's success last season. "She's super strong at knowing when to come out of the goal to steal the ball. In our NCS and NorCal championship games last season, she had several key steals that helped lead us to victory," Hettler wrote.
Although new coronavirus athletic safety guidelines have altered her training, Hamner has continued to practice with the Tam team as well as the San Francisco Water Polo Club, a local club team."It was definitely weird in the beginning. I think when we first went into shelter-in-place we didn't practice for like maybe a month, but we were doing workout Zooms with our whole team. Then we started doing social distanced beach workouts at 5:45 in the morning every day… swimming in the ocean and practicing water polo," she said. "But now we're back in the Tam pool practicing every day but in our pods." 
 COVID-19 also disrupted the recruitment process for Hamner. Due to the cancellation of the NCAA (National Collegiate Athletic Association) Division I women's water polo season played in the spring, current players were able to exercise a fifth-year on their teams; essentially allowing collegiate athletes to extend their typical four seasons to five.
"A bunch of water polo girls are staying an extra year which gave less roster spots … some big schools are barely recruiting girls this year."
In addition, Hamner's largest tournament of the year, the Junior Olympics, was canceled.
However, despite these challenges, Hamner is already looking ahead and setting her goals high for Villanova University.
"My goal is to of course maintain good grades while I'm there because Villanova is a good academic school with rigor … also playing time is going to be a huge thing for me because I want to become the starting goalie as soon as possible so I'm going to work my butt off to do that … I'm kind of going to go in with an automatic [competitiveness]."