Valentine's Day for Singles
Love is most definitely not in the air at Tamalpais High School. 
The pandemic has successfully thrown a wrench in the plans of many young romantics. With quarantine and social distancing getting in the way of the love lives of many in the last couple years, there are more lonely hearts this Valentine's Day than ever before. However, if you find yourself single this Valentine's Day—there's no need to worry. I'm here to walk you through how to handle what has become the most dreaded day of the year, like a pro.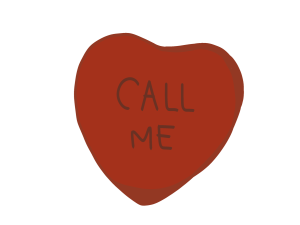 When tackling this sensitive holiday as a single person, there's multiple routes you can follow. The first option is to give in to the heartache and loneliness, and completely submerge yourself in self-loathing (my personal favorite). 
This includes binge-watching signature rom-coms such as "Bridget Jones's Diary," "13 Going on 30," and "How to Lose a Guy in 10 Days." While watching the
se movies, gathering supplies is in order. A full box of tissues, plenty of assorted treats, a teddy bear or some stuffed animal is essential in ensuring a successful Valentine's Day evening. 
The rom-com marathon can be followed by blasting Taylor Swift and sobbing to hits like "Last Kiss," "All Too Well (10-minute version)," "Lover," or "right where you left me." 
If you're looking for a more optimistic option, a "Galentine's Day" celebration could be the perfect fit for you. A Galentine's Day celebration can be described as "the best day of the year," by Leslie Knope from the hit NBC show, "Parks and Recreation." It's a get together of women–some single, some not–looking to distract themselves from the godforsaken festivities of Valentine's Day. 
The biggest upside to this choice is the endless possibilities it entails. You could go out to brunch (skillfully dodging the herds of couples during dinner services). You could throw on some fancy hats and indulge in a high tea experience, venture out on a hike, or go thrift
ing in the city. If you're looking for something more relaxing, a spa day may be perfect for you and your gal pals. Needless to say, the potential that a Galentine's Day celeb
ration holds is off the charts. However there is one huge "con" with going down this path: The risk of witnessing happy couples and unwanted PDA is very high, as many of these activities do unfortunately require you to leave the safety of your home. Please proceed with caution.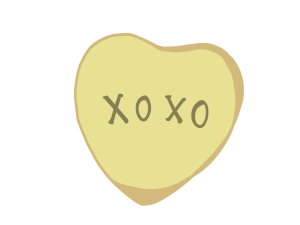 The third and final method is the "treat yourself" method. This approach could include sending flowers to yourself or possibly a box of signature chocolates from See's Candies (starting at $27.50). I also strongly suggest taking yourself out on a shopping trip and splurging on whatever your heart desires. While this route may be the most costly, it is the best option for those looking to replicate an authentic Valentine's Day experience. Some more budget friendly ideas are to write yourself a poem or take yourself on a walk. You could even treat yourself to a romantic candlelit meal.
Nonetheless, if you follow any of these near-foolproof methods this Valentine's Day, you are sure to break away from the overwhelming sense of self-pity that can often feel inescapable during this holiday. But just remember, regardless of which option you choose, Taylor Swift is always just one click away.