Pearl Jam Still Jammin' 22 Years Later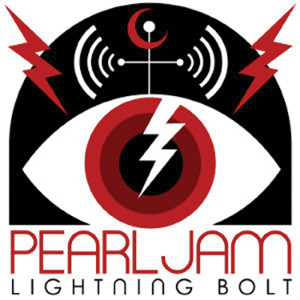 Two decades after "Ten," the album that boosted Pearl Jam to the level of Nirvana in the '90s world of grunge rock, Pearl Jam has released their 10th studio album, "Lightning Bolt." As in the past, Pearl Jam has lived up to their monstrous expectations. "Lightning Bolt" sounds like a typical Pearl Jam album and is, of course, extremely well-rounded and musically complex.
Songs like the title track display Pearl Jam's classic sound: electric, up-beat, and in your face. Each verse has something new to offer with added instruments and varying levels of volume. The chorus blasts the listener away with sharp, distorted guitar from Mike McCready and the deep, soulful vocals of the almighty Eddie Vedder.
Other highlights include "Sleeping By Myself," a song originally performed by Vedder on his solo ukulele, and "Let the Records Play," a raunchy blues song with a catchy chorus and a mean guitar solo. These songs demonstrate Pearl Jam's versatility and love of changing up the sound of the album. "Sleeping By Myself" is soft and partially acoustic, while "Let the Records Play" is pure electric with a bitter mood.
On various tracks, Pearl Jam sounds as if the group is trying a bit too hard to sound like they did back in the day. "Mind Your Manners" is a bit too heavy and grungy for my liking.
Pearl Jam has always created beautiful acoustic, easy-going songs. However, the track "Sirens," forces the delicate vibe a little too far.Although it has a few weak songs, "Lightning Bolt" proves that Pearl Jam can still rock. They clearly have maintained their writing ability and ability to work together as a band.
If Pearl Jam is still creating albums like "Lightning Bolt" 20 plus years after their debut, there is no doubt in my mind they will prove again that they can stand the test of time and create great rock music.