Q & A with Reilly Johnson (Varsity Soccer Player)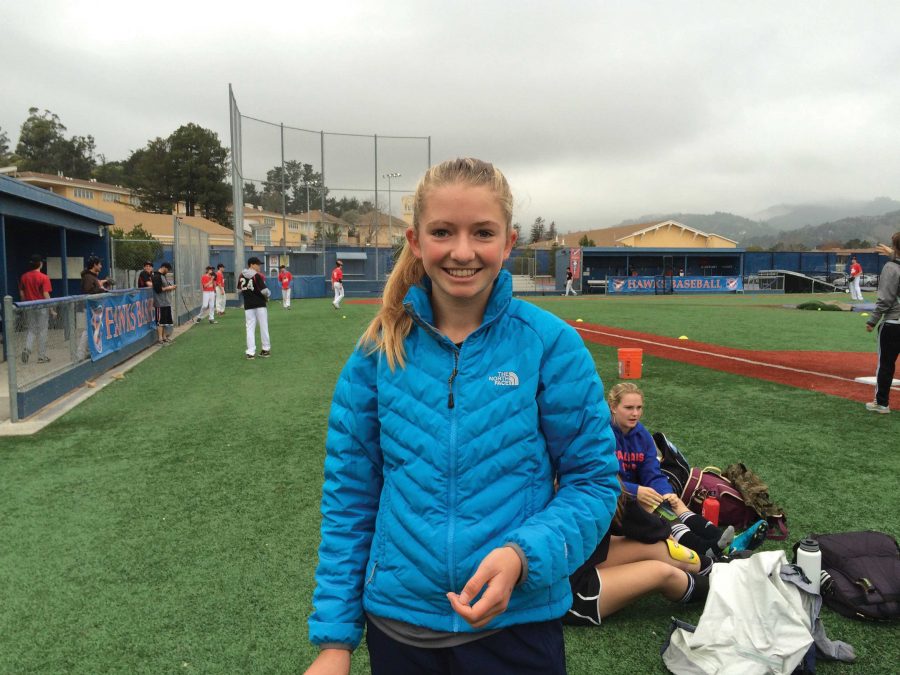 By Glo Robinson and Glo Robinson
December 14, 2015
Sophomore Reilly Johnson has been playing soccer since she was around six years old and has played competitively since the age of eight. She played for Tam on the girls' JV team during her freshman year, and now plays on varsity.
Q: What inspired you to play soccer?
When I was eight years old, [I played] for the Mill Valley Rockers team and played with them for a couple of years. Then I transferred over to Central Marin Soccer and played on that team for about one to two years. Then I came back to play Mill Valley soccer again because it was closer and the practices were held in better locations.
Q: Why did you decide to play competitive soccer?
I love playing soccer. I play it all the time. When I played with my friends, I didn't feel challenged. I like to play actual games against other girls.
Q: What has your experience been with Tam soccer?
I played on the [JV] girls soccer team last year as a freshman. I loved it. I loved everyone who played on the team. Everyone was really nice and we got along very well. It was not a cliquey environment at all. Our team won almost all of our games. We won the big things we needed to win.
Q: How do you feel soccer has impacted your life?
Soccer has impacted my life a lot because it opens up college opportunities and has impacted me personally. On a daily basis, it impacts me because I play soccer everyday for about two hours, sometimes longer. For Tam soccer it is five days a week and I have my club team on the weekends.
Q: What do you gain out of playing soccer?
I gain confidence. When you play on the field, you have a certain position. To be a good player, you have to feel confident about your position. Being on a team is a great opportunity for friendships and playing competitively makes you become stronger; it makes you physically tough too. If someone pushes you around, on the field or in life, you know how to handle it.
Q: What are some life lessons you have learned through soccer?
Well, you have to learn teamwork, how to work with people, and how to treat people with respect because there are people that are not as strong as other members, you have to teach them how to play but have a positive attitude so they understand that you want to work with them and hopefully as a result they want to work harder.
Q: Where do you see your future in soccer?
I am having a hard time deciding if I want to continue playing soccer in college. I definitely want to continue soccer for the rest of my high school years. I definitely know I don't want to play it as a professional career, but I might try to play either with a college team or recreational soccer during college. I don't want it to take up all of my time in college.
Q: What do you hope for this season?
I hope we win MCALS and we work well together as a team. [I also hope we] stay safe and do not get injured.