@metooattam
Additional reporting by Logan Little.
Trigger warning: The following article discloses experiences of sexual harassment and abuse. Please be advised. 
In 2006, human rights activist Tarana Burke first used the phrase "me too" to raise public awareness of rampant sexual harassment and abuse in our communities. Eleven years later, in 2017, actress Alyssa Milano revived the expression on Twitter, setting social media on fire. 
"
If you've been sexually harassed or assaulted write 'me too' as a reply to this tweet."
Half a million replies on Twitter and 12 million related posts on Facebook were shared within 24 hours. 
Rape, Abuse & Incest National Network (RAINN) predicts that those who speak up fall short of half the true number of victims. This not only applies to adults. In total, according to Aljazeera, 58 percent of students seventh through twelfth-grade experience sexual assault or harassment.
 In an effort to abate this growing percentage, high schoolers nationwide have taken matters into their own hands, establishing student-led task forces and outlets for victims to anonymously share their stories. Considering the virtual circumstances of many high schools in the pandemic, these initiatives have either begun as or transitioned to, online outreach. 
The student-led Instagram account @metooattam was created in early August 2020. It serves as an anonymous platform for Tam student survivors to submit their personal experiences with sexual harassment and assault. @metooattam publishes the submissions anonymously, often accompanied by the student's graduation year, to draw attention to these issues in our community.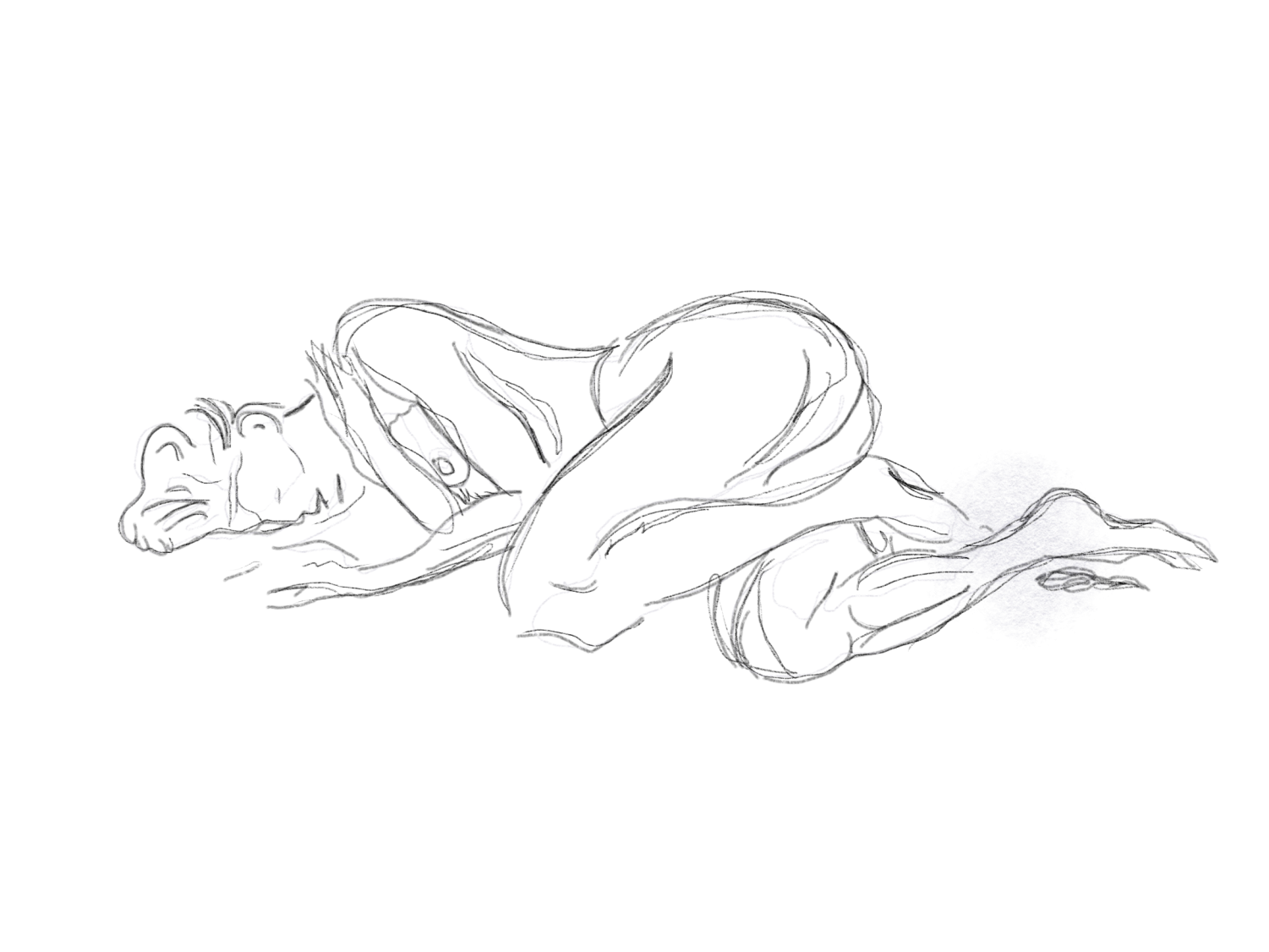 "I don't think Tam has an abnormal amount of sexual harassment. I defy you to find a high school where these things don't happen. But Tam has a culture, like most high schools do, of boys doing things and getting away with them because it's hard to hold people accountable when survivors are afraid to speak out," senior and founder of the Instagram account said. Due to privacy and safety reasons, the founder has been granted anonymity. 
The account was inspired by other platforms such as @blackattam and @lgbtqattam, which in a similar fashion, provide Tam students with an outlet to share their stories. 
 "The account picked up speed really fast. After the first week or so I was getting submissions almost every day. I knew that sexual harassment was apparent, but I didn't expect how many reports of sexual assault that I got," the founder said.  
As of now, the account has received and posted almost 200 submissions. According to a poll held by the creator in November, 71 percent of the 679 followers are female, while 29 percent are male. Their submissions include varying personal experiences, questions regarding what qualifies as harassment or abuse, and general comments from the community. 
"I think this account just brings awareness to the students through personal experiences that might not know that these things happen," senior Piper Rutchik said. "I really enjoyed the idea, and I think people anonymously sharing their stories and experiences really opened a lot of people's eyes. I had a lot of my guy friends recognize this as a really big issue for a lot of women, especially at Tam."
Not only do women's experiences become known on the account, many men submit their stories as well. 
"Because it is about sexual harassment from females to males, I think my post may have brought some light an issue it is under-represented because of the nature of society," a male student at Tam under the pseudonym Ivy said. (He has been granted anonymity for safety reasons.) 
Contrary to other anonymous "tip lines" or consultation resources, the @metooattam account releases all of its anonymous submissions for the survivors' stories to be seen by the public. 
"I've never used an anonymous tip line before, but those reports aren't made public, so you still feel alone after you do report it," the founder said. "But this [account] is a space where people can come and find other people, or just hear other stories and realize they're not alone." 
They argued that when survivors' stories are not shared with the community, it contributes to an overall lack of awareness. 
"I think, starting the conversation really matters, and it's good to have a platform for people to see that they're not alone," the founder said. 
They originally created the account out of struggling with their own experience with sexual assault from a few years ago. They said it as an opportunity to unite themselves with other students in similar situations, and to prevent feeling isolated in their recovery. 
Another poll taken on the account's Instagram story determined that 96 percent of the followers find the overall platform to be beneficial to themselves or to the community in some way. 
"I think this account has helped so many people, myself included," a Tam student granted anonymity for safety reasons under the pseudonym Violet said. 
Violet had been following the account from the beginning and was happy to see a resource like this in our community generate attention. 
"Rape culture is so normalized in high school, and almost every girl I know has a story," she said. "I have recommended many people to follow it and since then, they say have realized how prominent these issues are, especially in high school, and that they wouldn't have known otherwise."
Violet felt generally safe in sharing her experience on the account, but "some of what I had shared was so specific, I was worried about it being traced back to me. Lots of it was. Some people realized and then offered me support, which I was grateful for. Some people [who traced it back to me] got angry and cut me out of their life altogether," she said.   
However, after their submission was released, Violet received a generous amount of support through the comment section of the post. 
"It made me feel great, knowing that there are people who really care about these issues. Some of the comments were even from family members and friends who didn't know I had posted that submission, and that was very nice to see," she said. 
Following Violet's submission, she continued to maintain contact with the founder of the account. 
"I found so much love from the owner of the account. Whoever they are, they really helped me, and I felt comfortable sharing more after that," Violet said.
She felt that sharing her story with the community "really helped [my recovery process]. It felt so good to share how I've been feeling. I have had so much anger, and sometimes I get lost in intrusive thoughts and all that can make it go away is just writing everything out." 
Not only, as Violet said, does writing out an experience aid the recovery process, but Rutchik added that overall, the account appears to serve as a resource for one-on-one conversations with the founder if needed. 
 "It's made clear that people can reach out to whoever runs the account, talk to them about [their experiences], or to contact [a professional]," Rutchik said, referencing the bio of the account's profile page, reading "This is a safe place to share. We believe you. [Direct messages] are always open."
"It felt good to share [my story] and the person who runs the page and I [direct messaged] a bit and they are extremely helpful," Ivy said. 
Some students confide in the founder prior to sharing their experience on the account to have support in the first step of speaking out. 
"I know the person who runs the account and they encouraged me to share my story," an anonymous Tam student under the pseudonym Aster, said. 
Aster's story is distinct from others on the account in that they had given consent initially but later withdrew it after becoming uncomfortable. However, the assaulter continued to abuse Aster, despite them repeatedly saying they "wanted to take a break." 
"My story wasn't very typical. This is because the first part was consensual but at one point I withdrew my consent. I hope this made other people realize that you can withdraw your consent at any time, no matter what," Aster said.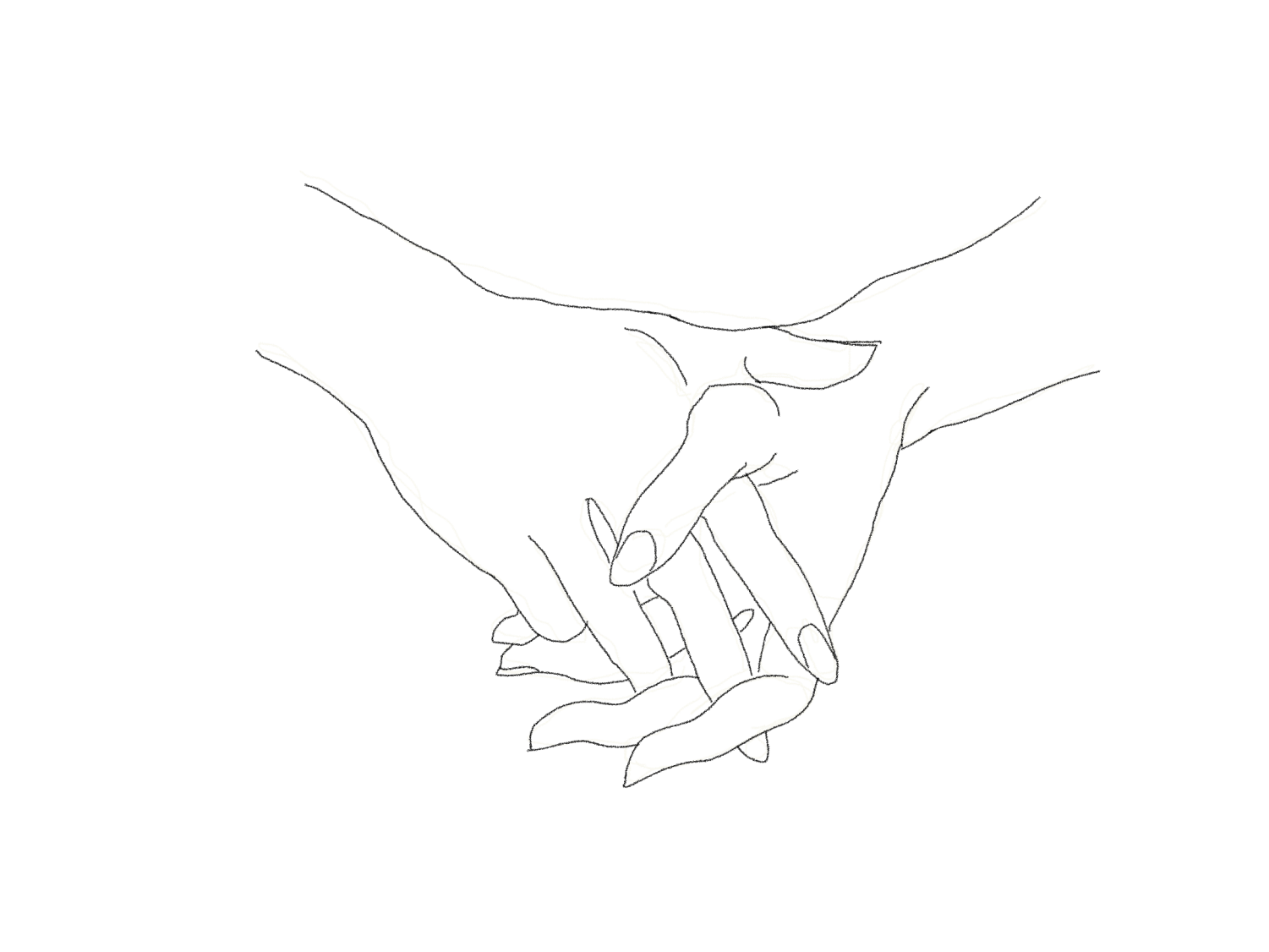 Aster saw sharing her experience as an opportunity to bring awareness to the meaning of consent and hopefully empower others who have had a similar experience. 
"So many sexual assault and rape cases happen at Tam, and most people don't share their experiences with adults or friends for fear of being judged or not believed," they said. "But having the ability to share your experience with other survivors and allies anonymously can really help make you feel understood."
The comment sections of each post are consistently filled with words of support from followers, however, an occasional male student will respond to a submission with "well, guys get sexually harassed too."
"I'm not going to look past that, obviously. But [they] take away from other people's experiences, which was a little bit annoying. But that doesn't have to do with the account, it's just more of the people who are trying to involve themselves a little bit," Rutchik said. 
Ivy responded to those specific comments, saying he "feels that because of the way our society works, boys' voices when they have an experience are almost valued less because males are more seen as 'the predator.' So, when a boy makes a comment that is dismissive, it is almost like a comeback. It is wrong, but comes from a place of hurt." 
Besides an occasional raw comment, there have been negative responses to the general format of the account. 
 In the beginning, the founder received submissions including the names of students who were alleged rapists. Feeling as though they would otherwise be protecting the perpetrators, the founder published these submissions. A private dispute between those involved ended in the removal of the submission and discontinuing the disclosure of any names noted in reported experiences. The founder declined to comment on the record about the event to protect their safety and prevent harassment. The Tam News was unable to contact the other parties involved. 
When an incident is submitted to the anonymous Google Form for the account, it relies on the founder to format the story into a post and publish it. To some students and followers of the account such as junior Ruby Rose Amezcua, this leaves room for error or misconceptions. 
"It seems that there's someone that we don't know, picking and choosing what information is being shared," Amezcua said. Amezcua refers to interactions she's had, in which her friends have made submissions that have yet to be published. 
"We're just waiting to hear what this person decides or doesn't decide is important information to share about people that we go to school with, or that we know," she said. "I think it may help not having an anonymous person leading the account. But, allowing the people that are sending in to be anonymous."
Amezcua believes this would protect the integrity and accountability of the account. 
"I think initially it was the idea of it would help combat, and raise awareness of sexual harassment in this area, which in some ways it does. However, I think [the stories] can become twisted accidentally," she said. 
Amezcua referred to "blanket statements," which are submissions calling out a specific sports team or organization for having sexual misconduct. She hoped that there would be more follow-through after these posts. 
One submission falling under this category implicated Tam's football team as having a group chat for explicit photos of other female students. 
"Starting with information like that and letting that spread can be harmful without follow-through," Amezcua said. "I mean, it also takes away from people listening to the stories or the experiences of other victims' [experiences] on the account."
The founder explained that when they receive a submission alleging against a specific group of students, they do report it to the administration. However, they are unaware of the follow-through taken after they report it. 
"I think it's a valuable resource to have," football coach Matthew LemMon said in regards to the overall account. "But I think there's a couple of things wrong with internet anonymity."
He explained that the post concerning the football team was originally brought to his attention by another teacher. 
"I was never approached by any individual that wasn't on the team about it," LemMon said. 
LemMon shared the post with the team, and although many said they had seen it already, all of them denied having anything to do with it. 
"Obviously high school kids wouldn't say whether you're right or someone else's right, they'll deny that it exists," he said. 
However, he referenced problems the team has had in the past, saying that a few members who usually speak up "and that I know really well would have said something if it was going on. Whether something at a party happened or someone using drugs or something like that, someone will come tell me. [It's that] kind of relationship."
LemMon followed up with the team regardless of whether or not the alleged group chat existed, through a socially-distanced discussion during practice. 
"Honestly, I talk to my football players about social things and things to be aware of that happen irrelevant of being called out for something. We've talked about that kind of stuff all the time," he said. 
Link Crew coordinator and English teacher Abbey Levine added that behind the scenes, Tam programs "do a number of things and work really hard to promote safety and diversity, and so making statements like that out of context I think does misrepresent what's actually happening at times. But I also think that it opens up dialogue and I think that that's more important." 
Certain submissions explicitly ask for the founder to report the assault or harassment to Tam's administration, in which case according to them, they do. However, they will not report personal incidents if not explicitly requested. 
"I only report things if people specifically ask me to, so that I'm not taking actions without someone's consent," they said. 
In past circumstances, when the founder contacted Tam's administration on behalf of a survivor, they were told that due to standard protocol, the administration cannot act unless the survivor reveals their identity. There has been no official response to or public addressment of the account from Tam's administration. Principal J.C. Farr did not respond to The Tam News' request for comment on behalf of the administration. 
Although, the founder is proud to see some changes in the community since the account's creation. 
Beginning in fall of 2020, a few months after the account's creation, Link Crew initiated actions to raise awareness of sexual harassment in their program. 
A submission on the @metooattam account cited a link leader sending unsolicited messages to ninth graders in their Link Crew group. This post was brought to Levine, who in response, inaugurated a series of sexual harassment trainings and awareness sessions. 
"[The account] brings a level of awareness to the larger community around the experiences of what is sometimes the silent majority," Levine said. "I mean, what we found with Link Crew was that sexual harassment was taking place and we had no idea."
 She noted that through this account, not only do programs including Link Crew recognize sexual harassment's place in their organization, but "also that we had not created a space where students could bring those issues to us directly. We, as a Link Crew program, are really grateful to the student who [reported] that [experience]."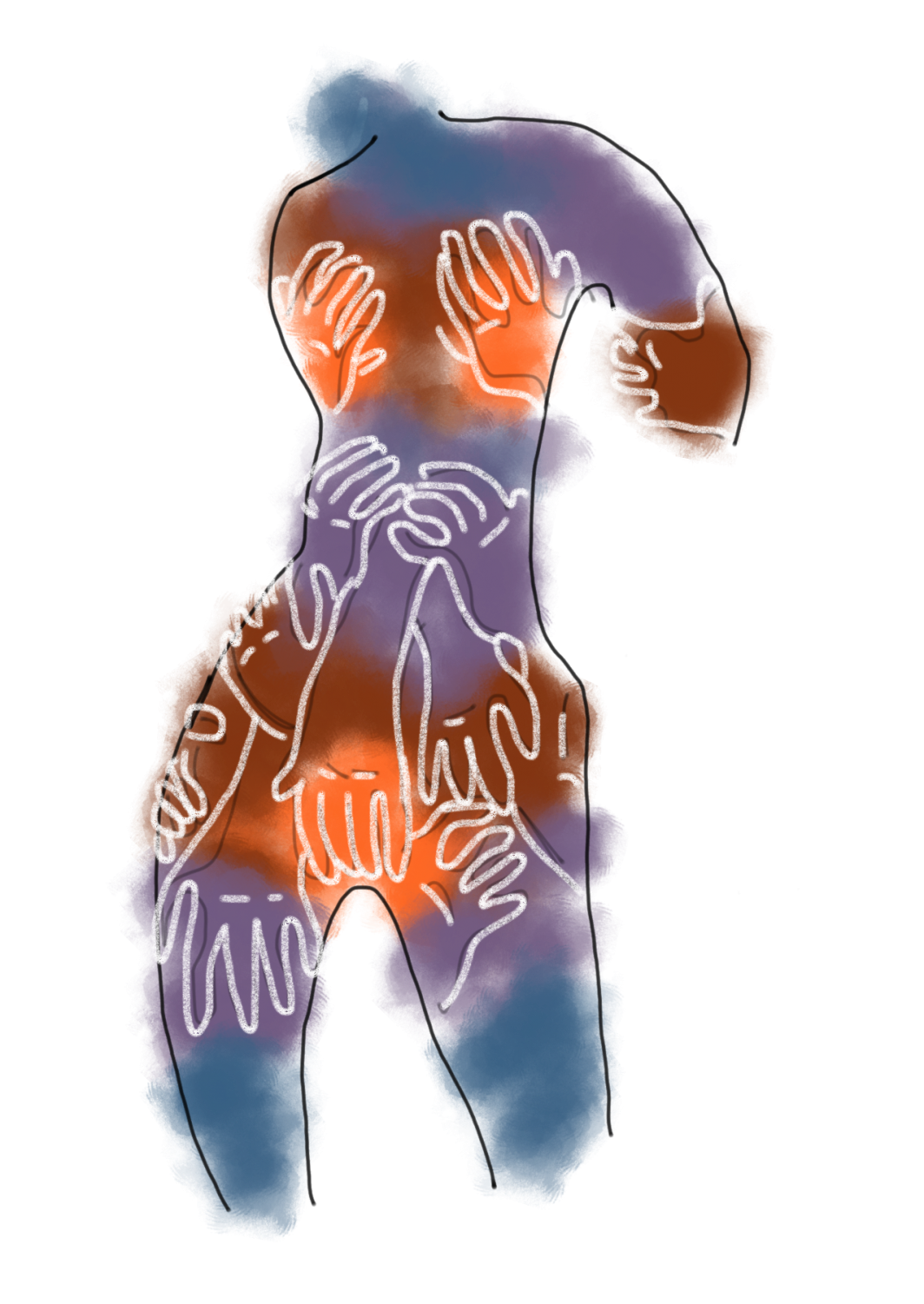 "If there is an accusation made I think it is the program's responsibility to investigate that accusation," Levine said.  
In addition, they established a new anonymous tip line for Link Crew-focused reports. Unlike standard tip lines, and inspired by the @metooattam account, the platform provides a section for students to request further action on behalf of the link coordinators to confront sexual misconduct in the organization. 
"I would love to see those experiences continue to have visibility. There was a big wave of posts in the beginning of the year, but now I feel like it's tapered off," Levine said.
Moving forward, the founder of the @metooattam account hopes to continue sharing the experience of survivors of sexual assault and harassment in our community and pass the account off to another Tam student after they graduate. 
"[Those who have shared] are so brave, and it makes me happy when people have [direct messaged] me saying, 'I am so grateful that I found this, and I'm so grateful to you for creating this,'" the founder said. "It gives me the [motivation] I need, when I'm afraid that my name is going to get out and I wouldn't be safe, to just keep doing what I'm doing."