Updated: Three Math Teachers Will Not Be Asked to Return in Fall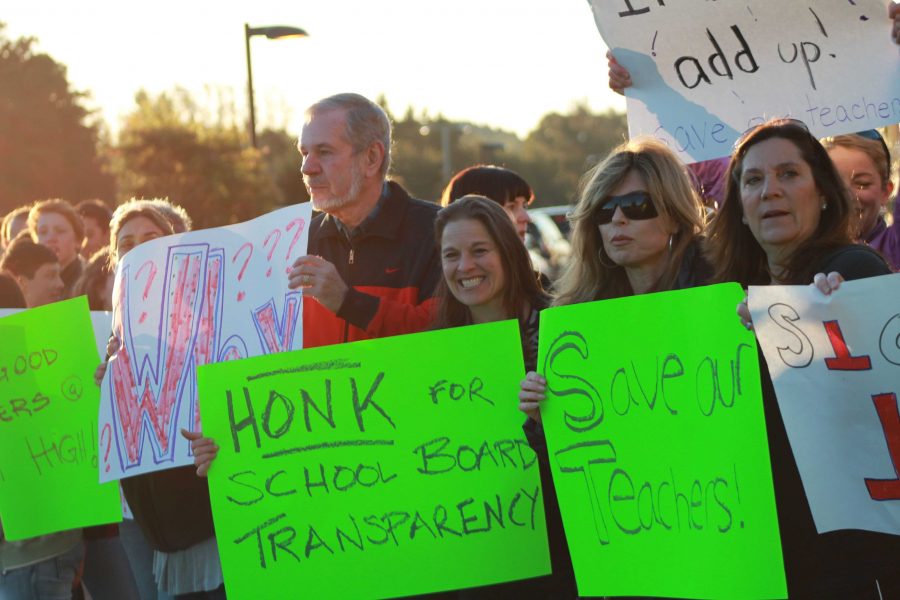 By Sarah Asch, Emma Boczek, & Markita Schulman
March 4, 2014
Three math teachers, Anders Fairbanks, Ryan Fedoroff and Juan Vidal, were notified on February 28 of their designation as non-reelect, meaning that they will not be invited back to teach at Tam in the fall semester of next year. This decision, made by Principal Julie Synyard, was upheld at a March 12 school board meeting attended by over 100 community members, including at least 47 Tam teachers and counselors.
Fairbanks, Fedoroff and Vidal are the only teachers in their department without tenure, which goes into effect after at least two full years of teaching and provides teachers with increased job security. Teachers in their first two years, called "probationary," can legally be non-reelected without any disclosed reason.
Fairbanks would have received tenure in the upcoming fall semester, having taught at Tam for two full years. This is Vidal's first year teaching at Tam; Fedoroff's second full year was interrupted by emergency maternity leave last year.
At a "governance" school board meeting on March 6, a group of students, parents, and teachers silently protested the non-reelections.
Math department teacher leader David Wetzel said he experienced "complete and utter blindsided shock" after hearing of the "unprecedented" three non re-elections taking place in the same year and concentrated in the same department. "I've worked in three districts," Wetzel said. "I have never, ever heard of this happening before."
Wetzel said that the non-reelections left "questions that have to be answered. If something went wrong, it can't be corrected unless we know what it was," he said.
Fairbanks was also taken by surprise. "I never took my contract reelection for granted, but my evaluations were quite positive over the course of my time here," he said. "No concerns about my job performance were brought to my attention."
Synyard followed standard district policy in giving these teachers no explanation alongside the notice that they would not be invited back. California state law prohibits her from disclosing the reason to the public.
Synyard commented on a meeting she had with over 20 staff members on the day the decision was made. "There is definite concern expressed by the teaching staff regarding my decision," Synyard said. "I will continue to work with the staff and students to move past this situation and focus on teaching and learning."
Junior Carla Cardamone began collecting student signatures in support of Fedoroff at school on February 28 after hearing of Fedoroff's non-reelection. She then moved the petition online with the assistance of junior Russell Wirth. Sophomore Emma Mastra created a similar online petition in support of Fairbanks. The online petitions have gained 375 and 327 signatures, respectively, as of press time, in addition to the 126 physical signatures on Cardamone's petition for Fedoroff.
"I believe [Fedoroff] to be one of the most influential members of the Tam community both with her math teaching and the way she leads the leadership program," Cardamone said. "She goes above and beyond what most teachers do, which is why I am petitioning for her to stay."
In an email sent to parents and staff on March 10, Superintendent Laurie Kimbrel wrote that "much of what has been distributed is incorrect and misleading" regarding the non-reelections.
Kimbrel addressed speculation, intensified by an unsigned March 4 press release which circulated among Tam parents, that the non-reelections stemmed from the math department's alleged hesitation to incorporate training and methods from the New Tech Network, a nonprofit focusing on project-based learning. Kimbrel wrote in the email that while the district did select New Tech to provide support in the shift towards project-based learning, "decisions about what instructional methods to use are up to the individual teacher" and "participation is in no way linked to employment decisions."
At the March 12 board meeting, Federoff expressed her gratitude for the support she has received. "I'm incredibly moved by the show of support by my colleagues, my students, and my parents," she said. "The silver lining has been that in our careers, rarely ever do we get to experience this outpouring of support and I felt really lucky to have had that."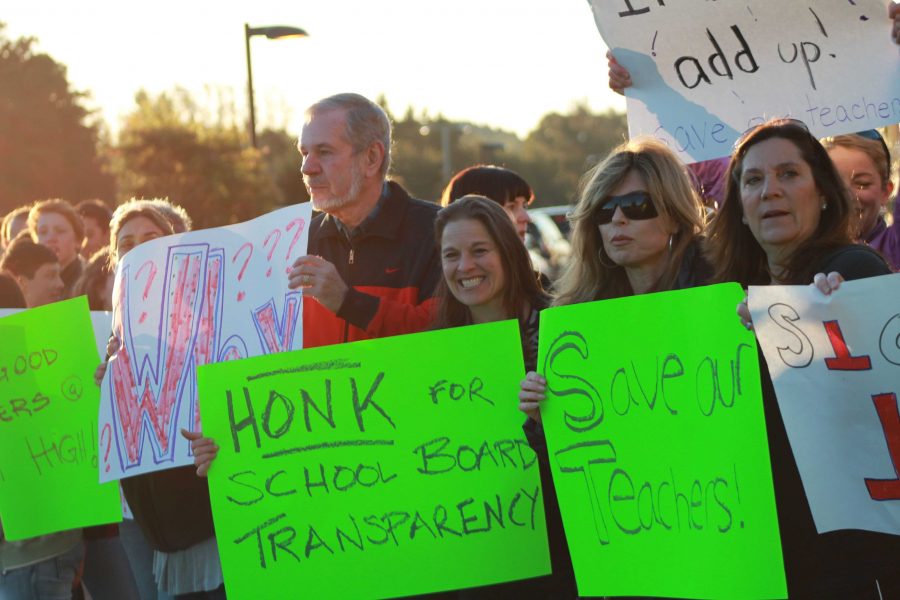 Before school on March 13, a group approximately 30 students, parents and community members stood outside of Tam holding signs in protests of the board's decision. Additional signage has been posted around Tam.
Though Fairbanks said he was "devastated about the status of my contract," he said that support from students and teachers "has only solidified my enthusiasm for serving our students to the best of my ability. However this shakes out, I know the best way I can repay everyone is to be the best teacher I can for as long as I'm here."
Updated on March 13