Tam High announces plan to build solar panels, start student parking permits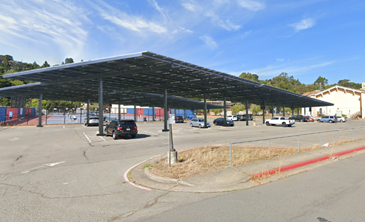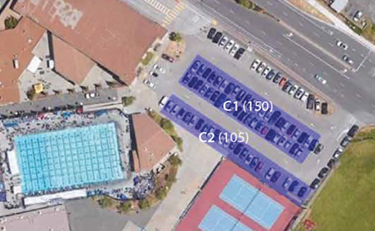 The Tam High School administration made two big announcements affecting student and staff parking. First, the administration revealed a plan to build solar panels over the Miller Avenue staff parking lot, similar to the ones located at Redwood High School. The solar panels are expected to save the school $116,000 each year in energy costs.
"Following Department of the State Architect (DSA) approval, construction is anticipated to start during the 2023 fall semester which will close the Miller Avenue Parking Lot," the administration wrote in an email sent on June 6.
With the staff parking lot unavailable during the construction, a temporary parking lot will be designated for staff. It will fill 74 out of 83 staff parking spaces, meaning nine staff will have to use the student parking lot instead. 
The second major announcement was about a new parking policy beginning in the fall semester. Students will have to apply for a parking permit to be able to use the Almonte parking lot. Seniors will get priority for these permits, provided they are in good standing with the school.
"Tam High is not equipped or required to provide parking for all students.  Driving and parking on and near Tam High is a privilege reserved for seniors in good standing," reads the Tam High website.